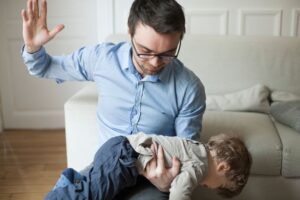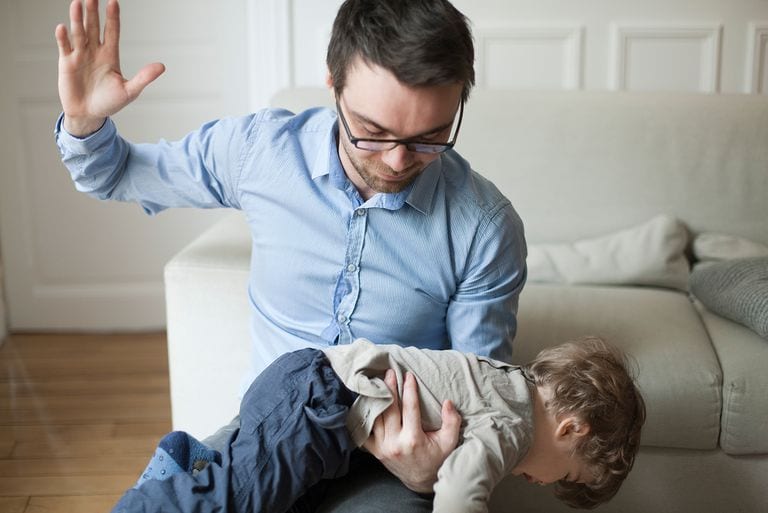 Physical violence such as being hit, spanked, whipped with a belt, and paddled as a child is unfortunately done by parents. But did you know that it is legal in 19 states for school teachers to use corporal punishment? Often with a wooden paddle. Why? Is it the Proverbs 13:24 "Spare the rod, and spoil the child" that is what is giving the authority to do violence to children, even infants? I believe this is cruel and it teaches violence to children. Do people say, "Well, it was done to me and I turned out ok?" Do we just do to our children what our parents did to us? Is it denial that it evoked a lot of fear of your parents? Or teachers?
I am fortunate. My father was beaten as a child by his father. Fortunately, he did not corporally punish me or my sisters, and my mother was almost always unconditionally loving. My dad would get angry and his words could hurt. He had pretty rigid beliefs about the way things should be done, and I know I drove him crazy as his youngest child and only son when I stood up to him and asked, "Why?" His only come back at times was, "Because I am your father." As I got to my teens, I would speak back and say, "That isn't good enough. Explain to me why what you are telling me is important, necessary or the best way? Otherwise, I will do what I think is best."
Last Wednesday, January 16, 2019, David Cooperson, retired Child Protection Advocate and therapist of 32 years, gave a talk at The Program in Psychiatry and the Law, at the Massachusetts Mental Health Center, a teaching hospital of the Harvard Medical School on his passion and about his book, The Holocaust Lessons on Compassionate Parenting and Child Corporal Punishment. I had first met David at a conference of the Child-Friendly Faith Project where we both gave a talk. Instantly, we became fans of each other's important work.
I am on the Advisory Board of this fine non-profit, Child-Friendly Faith Project, which was founded by Janet Heimlich, author of Breaking Their Will Shedding Light on Religious Child Maltreatment. Yes, Janet's father is the famous doctor who invented the Heimlich maneuver to save people from choking, in case you were wondering.
I have already written a blog to inform people about the dangers of Corporal Punishment and so there are many points I have already made.
Why does the USA still support the use of physical punishment of children? Did you know that 53 countries have banned corporal punishment? It is an embarrassment that other countries are more enlightened to the overwhelming research that proves it is damaging to the healthy development of self. It causes trauma, and the use of fear overwhelms the frontal cortex which is responsible for reasoning. Healthy parenting explains to the child the reason they did something that was bad and seeks to cultivate an internal locus of control. The Holocaust lessons about corporal punishment were that people who rebelled against the Nazis to turn over their friends and neighbors who were Jewish, gay, or gypsies had NOT been hit as children. Think about this. Conscience and knowing what is right and wrong (and why) versus mindless obedience out of fear to an authority that threatens them if they do not obey.
In 2018, The American Academy of Pediatrics recommended that pediatricians advise parents against the use of spanking.  And there is a global initiative to end legalized violence against children. (To learn more, visit Crimes Against Children Research Center.)
With the new Congress, it may be a good moment to reinvigorate the effort to pass legislation on school corporal punishment! David Cooperson told me that he found out that he spoke with someone at Congress person Alcee Hasting's office and the previous bill has a new number: H.R.727.
But it is only a step to make it seen as not OK to do, even if you were hit as a child or were taught to hit your child. We need to promote the health and well-being of children!
I truly believe that violence towards children is at the root of people growing up to commit violence against others. I am grateful for David Cooperson's efforts to help abolish this practice. I hope you learn as you watch his talk and please share this blog and contact your politicians.
David Cooperson's Talk on Corporal Punishment