I am very pleased to share a remarkable new book to help clinicians,–as well as the general public,–to have a deeper understanding of Anti-Semitism. This text by Springer, a leading academic publisher followed the publication of a previous Springer volume, Islamophobia and Psychiatry: Recognition, Prevention, and Treatment. I wrote a previous blog about my chapter for this earlier book with psychiatrist and editor Ahmed Hankir.
The description below is for the chapter Anti-Semitism in Cults and Hate Groups that I and Jon Caven-Atack, an Independent Scholar,–and former Scientologist wrote for this book.
"For many centuries, Jews have been the focus of violence and propaganda. The twentieth century saw the deliberate manipulation of whole populations with the distribution of crass forgeries like the Protocols of the Elders of Zion, white supremacist, or "Aryan," propaganda and the systematic extermination of Jews in Europe under the Nazis.
The twenty-first century has seen hate groups spring up around the globe, and propaganda and violence against Jews are again on the rise.   We examine the models of thought reform proposed by Robert Jay Lifton M.D. and this chapter's co-author Steven Hassan to show how systematic psychological and social influence is used to foment hatred and violence against Jews. Hassan, himself a Jew, was recruited in the 1970s into the anti-Semitic cult group of Korean "messiah" Sun Myung Moon. Both authors share a long experience in dealing with survivors of destructive pseudo-religious, pseudo-therapeutic, and commercial cults and seek to offer insight into the parallels between these groups and the upsurge of anti-Semitic hate groups."
Anti-Semitism and Psychiatry: Recognition, Prevention, and Interventions is a unique book that is a high-quality, innovative resource that examines the cross-cultural, psychiatric interaction between Anti-Semitism and clinical mental health, thereby filling the gap in the psychiatry literature on this particular stigma. Written by experts in this area with a variety of cultural and religious backgrounds, the text focuses on what psychiatrists need to know to combat the negative mental health impact that increasingly arises out of this particular phenomenon. This approach has never been taken in a clinical text. The book begins by introducing the history of the problem before examining the intra- and interpersonal, psycho-social aspects of Anti-Semitism in psychiatry.  Chapters cover the key indicators for recognition, treatment of patients who struggle with the stigma, shock, and trauma created by hate toward this community, as well as tactics for prevention and intervention.
Anti-Semitism and Psychiatry is the only non-political, clinical resource on this particular stigma and its negative impact on mental health for psychiatrists, psychologists, primary care physicians, pediatricians, geriatricians, hospital administrators, public health officials, counselors, social workers, and all others.
Editors and Affiliations
H. Steven Moffic
Private Practice and Retired Tenured Professor of Psychiatry Medical College of Wisconsin, Milwaukee, USA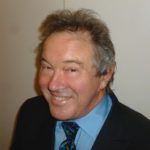 H. Steven (Hillel) Moffic, M.D. is an award-winning psychiatrist, who has specialized in the cultural and ethical aspects of psychiatry. A prolific writer and speaker, he received the one-time designation of being a Hero of Public Psychiatry from the Assembly of the American Psychiatric Association (APA) in 2002, the intermittently awarded Administrative Psychiatry Award from the APA in 2016, and two awards of appreciation from Jewish Family Services of Milwaukee for his pro bono services with them. With the inspiration provided by his muse and wife of 51 years, Rusti, and children, Rabbi Evan and Stacia, he has recently been leading Tikkun Olam advocacy movements on climate instability, burnout in physicians, Islamophobia, and Anti-Semitism.
John Peteet
Department of Psychiatry, Brigham and Women's Hospital, Boston, USA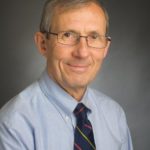 After receiving his M.D. degree at Columbia University, he completed a medical internship at UNC in Chapel Hill, a residency in psychiatry at the Massachusetts Mental Health Center, and a fellowship at the Peter Bent Brigham Hospital, in Boston. For over 40 years he has been a psychiatrist at Brigham and Women's Hospital and Dana-Farber Cancer Institute, where he is an Associate Professor of Psychiatry at Harvard Medical School. A Distinguished Life Fellow of the American Psychiatric Association, he has received several teaching awards and published numerous papers in the areas of psychosocial oncology, addiction, and the clinical interface between spirituality/religion and psychiatry. He has authored or co-edited 8 books, including Doing the Right Thing: An Approach to Moral Issues in Mental Health Treatment, Depression and the Soul and The Soul of Medicine: Spiritual Perspectives and Clinical Practice. He has served as president of the American Psychiatric Association's Caucus on Religion, Spirituality, and Psychiatry. 
South London and Maudsley NHS Foundation Trust, London, UK
Ahmed Hankir M.D. is an Academic Clinical Fellow in psychiatry with the Institute of Psychiatry, Psychology, and Neuroscience at King's College London (UK) and Senior Research Fellow with the Centre for Mental Health Research in association with the University of Cambridge (UK). Dr. Hankir's research interests include religiosity, spirituality, and mental health and pioneering and evaluating innovative programmes that challenge mental health-related stigma and he has published extensively in these areas. Dr. Hankir is the recipient of numerous prestigious awards including the Royal College of Psychiatrists Doctor of the Year which marks the highest level of achievement in psychiatry in the UK. 
Department of Psychiatry, University of Toronto, Toronto, Canada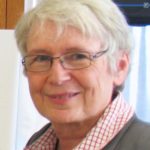 Mary V. Seeman M.D. is Professor Emerita in the Department of Psychiatry at the University of Toronto, Canada.  She has received an honorary Doctor of Science degree from the University of Toronto for her work in women¹s mental health and is an Officer of the Order of Canada.  She serves on the editorial boards of several psychiatric journals and is an inaugural member of the College of Reviewers of the Canadian Institutes of Health Research. She is also an honorary director of Doctors against Racism and Anti-Semitism. Dr. Seeman has written a number of books, book chapters and journal articles about aspects of psychiatry, with an emphasis on gender differences in psychosis.
Bibliographic Information
DOI:https://doi.org/10.1007/978-3-030-37745-8

Copyright Information:

Springer Nature Switzerland AG 2020

Publisher Name:

Springer, Cham

Print ISBN:

978-3-030-37744-1

Online ISBN:

978-3-030-37745-8
Video Interview with Editor Steven Moffic, M.D.