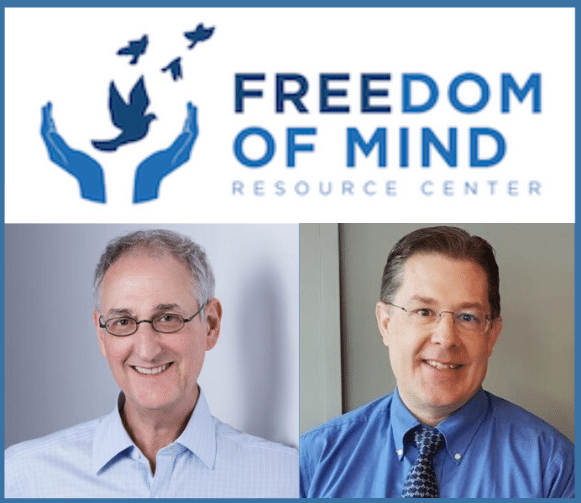 This month, there have been quite a few developments in the Jehovah's Witness community including a recent documentary, a newspread in People magazine, major legal developments, and more. I invited Mark O'Donnell, former Jehovah's Witness turned writer, researcher, and activist, to discuss these events in detail. (You can read his story here.)
Here are some of the high points we discuss, along with additional links for further explanation.
People Magazine
In the February 2020 issue of People magazine, there was a two-page article that featured former Jehovah's Witnesses as they discussed their alleged abuse within the organization. The article, "Sex Abuse & Jehovah's Witnesses: Survivors Share Stories in The Witnesses, a New Oxygen Series," appeared in print and online.
Oxygen's The Witnesses
A two-part investigative series, The Witnesses, aired on the Oxygen network on February 8th and 9th. It examines the allegations of child sex abuse within the Jehovah's Witnesses. "After receiving leaked documents Reporter Trey Bundy sets out to expose a cover-up of child sexual abuse among the Jehovah's Witnesses. When he meets abuse survivors and an attorney fighting for justice he learns the conspiracy goes much deeper."
"The Witnesses is a compelling two-night investigative special follows the stories of four former Jehovah's Witnesses, as they recount details of the sexual abuse they endured during their time within the organization."
Watch the trailer here.
Watch the full episode here.
I do wish the show had gone into the BITE model of cult mind control and talked about the Watchtower as an authoritarian cult, but in its description of the group it's behaviors are laid bare. Producers chose to avoid that potential controversy perhaps to avoid harassment.
Pennsylvania Grand Jury
Pennsylvania Attorney General's office has launched an investigation into alleged criminal conduct by the Jehovah's Witness organization in connection with the mishandling of child sexual abuse cases. In the summer of 2019, Mark was served a subpoena to testify at the state Capitol in Harrisburg Pennsylvania. Until recently, he was not able to speak publicly about this but is now free to discuss his own testimony, and share his feelings on why all of this is taking place. Please read his first-hand experience, "Pennsylvania Opens Grand Jury Criminal Investigation Into Jehovah's Witnesses; JW Survey Editor Subpoenaed."
Following his revelation, additional journalists covered the story and interviewed others that were also subpoenaed. To fully understand the importance of this grand jury investigation, please read the following:
Montana Case – Refiled for Negligence
News broke on February 7, 2020, that The Montana case has been re-filed! Mark explains:
As of February 6th, 2020, plaintiffs Nunez and McGowan have re-filed their claim in Sanders county, where the original trial was held. […]

The original trial was predicated upon the decision by Judge Manley that Watchtower had broken Montana's mandatory reporting law. While we believe this to be correct, the Supreme Court decided that Watchtower was entitled to the clergy-penitent loophole, indicating that they had no choice but to allow Jehovah's Witnesses to take advantage of this poorly-written law.

Now that the Montana Supreme court has made this ruling, this case reverts back to some decisions which were rendered prior to the trial involving negligence.

Hence we are going back to the drawing board in making the assertion that despite Montana's laws, Watchtower and the elders will still willfully negligent in their practices.

Another way to say this is that even when a person or organization is technically innocent of breaking a law, they can still be sued for negligence. […]
To learn more about this case, read the following two articles:
Help & Healing
Former and current members may have been surprised by all of these recent media developments, not realizing that The Watchtower is a destructive group. I have already written about a number of policies that concern me with the Watchtower Society. Some of these include their use of shunning, the loss of life over refusing blood transfusions and the common use of corporal punishment.
I applied my BITE model (Behavior, Information, Thought, and Emotional Control) to the group in a previous blog. Destructive mind control can be determined when the overall effect of these four components promotes dependency and obedience to some leader or cause; it is not necessary for every single item on the list to be present. In fact, there only need to be a few major behaviors under each of the four components. In the following video discussion, we touch on the BITE model and mind control, in relation to the recent headlines featuring the Watchtower organization.
Since the original volume of my first book came out in 1988, untold numbers of people have been helped to understand cult mind control. However, many people who have read the original book, have not yet bought and read the updated edition of Combating Cult Mind Control that includes the Watchtower and the stories of ex-members Lee Marsh and Lloyd Evans. The advent of the internet has caused many major changes so I added material on people who were raised in cult groups. Knowledge can help people to realize they need to exit.
However, so many people are still struggling with the psychological devastation of growing up in a cult, especially if your family and friends are still in the group. I recently watched a very powerful music video by Cliff Henderson (Fifth), Cost of Doin' Business. It is so moving and well done!
So, if you still have family or close friends that are active in the group and are concerned and wish to help them learn about mind control and leave, did you know people consult with me to get advice? Additionally, if you are a former Jehovah's Witness (no matter how long you have been out) and find that you are having trust issues, fear issues, alcohol/drug issues, or have even been triggered by things like the news coverage and television series, I also offer recovery services.
It is my aim to help with knowledge dissemination, intervention, recovery, and support.
To learn more, please take the time to watch this informative discussion between myself and Mark, below.
Video Interview
Additional Resources: