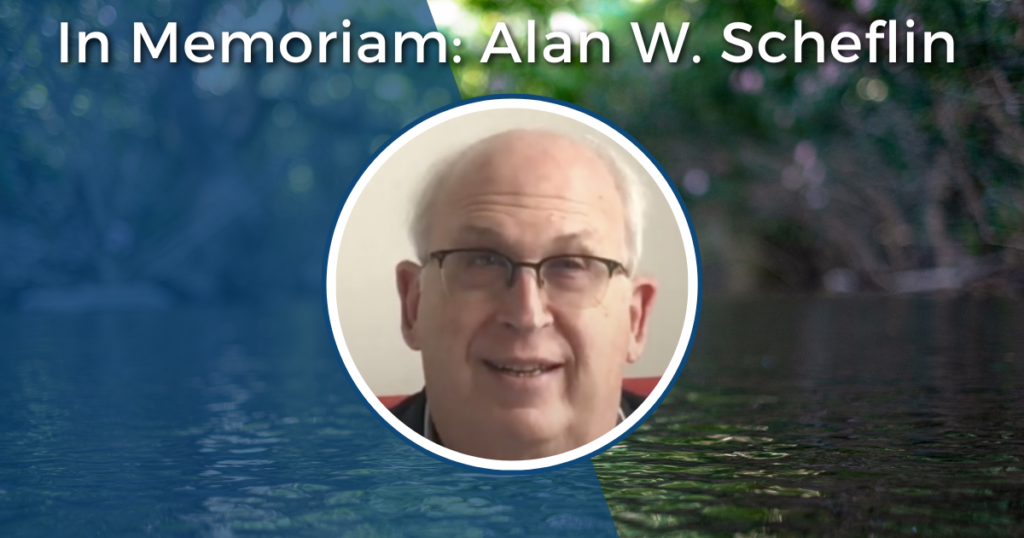 It is with great sadness that I bid farewell to my dear friend, colleague, and mentor Alan Scheflin, who passed away last week at the the age of 81. Alan was a law professor emeritus at Santa Clara University. As a forensic expert, he had a master's in psychology and counseling, and was a world authority on hypnosis. He had been president of the International Cultic Studies Association, and later on, was on the board of directors.
I first connected him in 1978, when I read his book The Mind Manipulators came out; he lived in San Francisco at taught at Santa Clara Law School at the time. I wrote to him and we became friends. Alan was a deeply analytical person, a progressive who wanted to help people. He was deeply invested in the notion that wrongdoing should be held up to the light, and that people should be held accountable. He was also a master at analyzing things, an absolutely brilliant and amazing man.
One of his most important contributions was the creation of his Social Influence Model; for those not familiar with it, I am including a link to an explanation of it below. His model is exceptionally important to any attorney, or anyone interested in the legal field or legal activism. My friend Matthew Bywater, who is working to create freedom of mind as an international human right, asked me "When did you first hear the term 'freedom of mind'?" and I didn't remember. But he pointed out that Alan wrote an article about human rights using those very words. So it's very possible that the origin of the use of the term freedom of mind comes from my dear friend, Alan.
Alan was funny, he had a love of movies, music, and particularly jazz, and he kept up with politics. And many, many times when I was getting harassed or under threats of lawsuits, he coached me, pro bono, advising me and teaching me. He was a great supporter of my work, and the work of anyone who is trying to shed light on the issue of undue influence, brainwashing, Mind Control, thought control, and any type of unethical control.
Alan and I were working on two chapters together for the International Society of Hypnosis, a clinical textbook on the dark side of hypnosis. Fortunately, we were able to complete this project, just before his stroke last year, which led to his ultimate demise, and the lack of ability to continue to do the vital work that he and I were embarked on, to update the law regarding undue influence.
Most importantly, Alan was a do-gooder. He had a powerful intellect and he lamented the horrible political situation that we've currently gotten ourselves into. I'm attaching links below to the public talk we gave together, to the blogs about his social influence model, and to the list of his academic work. Alan leaves his loving wife Jamie and his beloved daughter, Holly. And this is a great loss for humankind. I just want people to remember him as a giant man who contributed an incredible amount to our understanding of hypnosis, brainwashing, and mind control.
May he rest in peace.
Here is an interview I did with Alan:
And a talk we gave together at the 2012 ICSA conference in Montreal:
Resources:
Scheflin/Hassan talk at International Cultic Studies Association conference – legal issues of brainwashing and undue influence – July 2012
Evaluating Undue Influence: Scheflin's Model as a Framework
Scheflin's Social Influence Model
Important New Model Offers Legal Guidelines for Cases Involving Undue Influence
Alan W. Scheflin's research while affiliated with Stanford University and other places