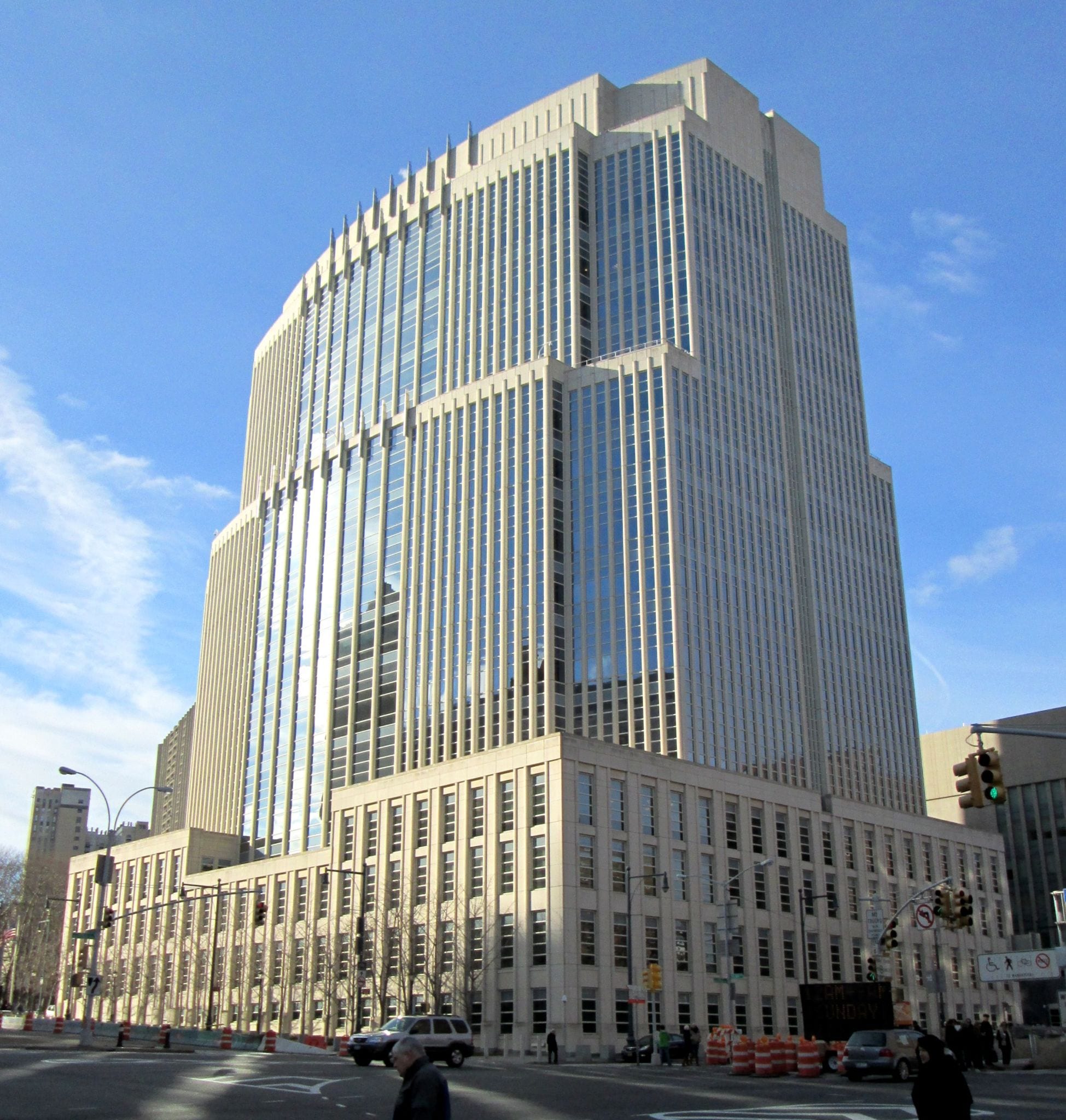 Image By: Beyond My Ken
The trial of NXIVM leader Keith Raniere began May 7th and is currently entering its second week in Brooklyn Federal Court, whose image is above. It is a very high profile case involving charges of sex trafficking, branding, racketeering, and forced labor. It also involves highly successful, educated people, who got ensnared including billionaire Clare Bronfman, actress Allison Mack, filmmaker Mark Vicente, and others. Five people, including Bronfman and Mack, were charged along with Raniere but all pled guilty and are apparently cooperating with authorities. In my opinion, they were probably all deceived and manipulated; complex social psychological forces applied in a systematic manner to render them dependent and obedient.
Raniere is alone. People are watching this trial closely as it may end up being a precedent-setting case for future lawsuits against cult leaders.
NXIVM is an American company based near Albany, New York. It was led by Keith Raniere who earlier ran a multi-marketing company, Consumers Buyline, which was shut down by some 20 Attorneys General for being a pyramid scheme. Raniere paid a $40,000 fine and consented to a permanent ban from any chain distribution schemes.
Evidently, this did not stop him from starting a kind of coaching MLM and in 1998, NXIVM was founded purportedly as a personal and professional development company by offering "Executive Success Programs" and coaching. Within the group, Raniere created a secret society called "DOS" which promised for women's empowerment (an acronym for a Latin phrase for a master/slave relationship.) Another entity, "Jness" was an all-female subgroup which indoctrinated women to believe that men needed to be polyamorous and women needed to be devoted to their man. Setting them up for the man they call Vanguard, Raniere.
Raniere posed as a mentor for women but in actuality, he preyed on them. Prosecutors called him a "predatory 'crime boss". It is alleged that NXIVM brainwashed and blackmailed women into becoming "sex slaves". Some ex-members claim they were starved, branded, and forced through undue influence to have sex with Raniere. Last year, the New York Times ran an expose on this group.
Keith used sophisticated mind control techniques, taking pages from the human-trafficking playbook. Some of his concepts and techniques come from Amway, Scientology, and others. And the cult's doctor, Brandon Porter, stands accused of performing terror experiments on women members. NXIVM president, Nancy Salzman, also pled guilty, along with her daughter Lauren, and was trained by Tad James in neuro-linguistic programming or NLP. (Here is an interview I did with VICE.)
Some participants said they had three to four-hour meetings and later had no recollection, pointing towards an unethical use of hypnosis. This reminds me of Michael Fine from Ohio who was found guilty of hypnotizing female clients for sexual purposes and giving them amnesia. (Here is the blog I wrote on Fine and covert hypnosis.)
Clearly, Keith Raniere is guilty of undue influence and brainwashing. It is my hope that this trial addresses these issues, along with with mind control techniques and methods, Lifton's model, my BITE model, and NLP. (Here are two short videos I made about NLP. One: what is NLP? And two: How would you know if someone is using NLP? As many people know, I was trained as a trainer in NLP back in 1980 and 1981 before I became a mental health practitioner and learned directly from the Erickson Institute and many other experts in clinical hypnosis.) Many groups are using these unethical methods and this trial will make the public aware of them so they can avoid them.
Lastly, I want to address one belief that is inculcated in the minds of NXIVM members (and other groups like Scientology). This is the idea that there is no such thing as a victim; you create your own reality and bad experiences happen to teach you a lesson. NONSENSE. This belief serves the cult leaders well as they are never blamed. If you are harmed, by them directly or by their policies, it is considered a good thing, Needless to say, people can be victimized. They can be molested, mugged, and harmed in many ways. As a therapist, I advocate people to adopt a survivor identity and to not dwell in past traumatic events. Most people who exit mind control cults do not wish to tell others and that is fine.
Yes, people can be victimized and there can be accidents. But people are not god and do not create their own reality. (also known as the law of positive attraction, the secret or is simply magical thinking.)
I am an advocate for positive thoughts, positive visualization, a good attitude, and doing the best you can. Do not live in the past where you were harmed but live in the present moving towards a positive future.
So as the trial continues for Keith Raniere, it will be interesting to see who testifies and how it plays out. But, thus far, his only defense has been that he did not have bad intentions when he was starving members, separating them from family/friends, and abusing them sexually. And the last time I checked, the law is judged on behavior and not intentions.
Thankfully, people do get away, in record numbers, with many reasons affecting how quickly they exit from the group. And, hopefully, this public trial of cult leader Keith Raniere, will drive some to learn more about the groups in which they associate or come into future contact with. The more we talk about and educate others on predatory influence, the less harm these groups will be able to cause.
Video Blog:
Additional Resources:
NXIVM Leader Keith Raniere Is on Trial for Allegedly Keeping Women as 'Sex Slaves.' Here Are the Major Players in the Case
A Cult Expert Tells Us Why the NXIVM Story Is Far from Over
Inside Nxivm, the 'Sex Cult' That Preached Empowerment
A Complete Guide to the NXIVM Trial
Unethical Use of Covert Hypnosis to Rape
NXIVM: The Powerful Cult That Turns Rich Women Into Mind Controlled Slaves
Once Idolized, Guru of Nxivm 'Sex Cult' to Stand Trial Alone