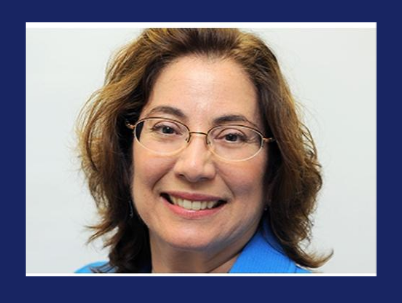 I recently watched the first four episodes of  The Vow, a new HBO series about the cult of Keith Raniere. It tells the story through the experience of former leaders of the cult Mark Vicente and his wife Bonnie Piesse and Sarah Edmondson and her husband, Anthony Ames and then expands to Catherine and her daughter India Oxenberg and Allison Mack. I think the first few episodes give a window for the public to see how  intelligent, educated well meaning people including actors, filmmakers, businesspeople and billionaires get deceptively recruited into a destructive cult. It is well known in the media as NXIVM but had other recruiting front groups like Executive Success programs or ESP. It was the secret DOS group which branded women by their genitals as a sign of their life commitment to be a slave to their master, ultimately Raniere. Keith Raniere, known to members as Vanguard, is a malignant narcissist and claimed to the world's most intelligent person. Of course, it was only one of the many lies he told. What is true is that he had previously been busted for running a multi-level marketing group  (MLM) called Consumer's Buyline which was shut down by twenty Attorneys General as an illegal pyramid scheme. Part of the settlement was Raniere was told to never to operate a multi-level marketing group again. However, the cult he created essentially was just this, as it sold coaching and seminars instead of products. Former NXIVM member Sarah Edmondson talked to me about being recruited into and escaping Raniere's cult and bringing charges that led to him being convicted of 7 felony counts in the criminal case of United States vs. Raniere, which was conducted in the federal court in the Eastern District of New York (Brooklyn courthouse). He is awaiting sentencing while in jail. I did a long post on mind control methods used by NXIVM including a BITE model analysis.
After the show aired, many have shown interest in this group, searching for answers and more information, especially online. And the topic of child safety and trafficking has been quite prevalent in the news and on social media because QAnon has coopted the term #SaveTheChildren. In light of this, I felt it was a good time to (virtually) sit down with Robin Boyle-Laisure to talk about NXIVM, trafficking and undue influence.
Robin Boyle-Laisure is a Professor of Legal Writing at St. John's University School of Law. (A university that I literally grew up across the street from in Flushing, Queens, New York- 1 mile from President Donald Trump.) Her articles, essays, and book chapters appear in many legal and academic publications. Her article, Employing Trafficking Laws to Capture Elusive Leaders of Destructive Cults, was published by the Oregon Review of International Law. Prof. Boyle presents on topics concerning legal writing, human trafficking, and undue influence in high-demand groups.
Discussion
I met Robin at the 2019 International Cultic Studies Association (ICSA) Conference in Manchester, England. The theme was, "Coercive Control and the Psychology of Influence Across Comparative Contexts – Implications for Policy, Practice and the Criminal Justice Process" and she and I both were presenters, on our areas of expertise. She has written on cults, undue influence and about how trafficking laws can be potentially used to prosecute cult leaders, something proved by the guilty verdicts (on all 7 counts) against NXIVM leader Keith Raniere.
She and I share the common goal of wanting justice for victims, as well as, helping others understand that unethical mental manipulation, mind control, and social influence are real problems that need to be addressed. Robin shares her initial experiences of how she got into cult awareness and education. She has an interest in how current laws can be used to help people escape from a cult and move on. At first, she wrote about anti-stalking laws and more recently, human trafficking statutes and how they can be used to prosecute cult leaders, such as was the case with Keith Raniere.
Robin shares her personal and professional observations about the trial of Keith Raniere. She even attended some of his trial. Listening to the testimony was fascinating. The prosecutors did an amazing job, especially given how much information and records they had to sort through. They put on a wonderful case, very polished and, ultimately, he was found guilty on seven counts involving trafficking and voluntary servitude. While the trial did not directly discuss mind control and brainwashing, these behaviors were flushed out via all of the testimony and cross-examinations. Keith Raniere is still serving a jail sentence.
Members of and recruiters for the group thought they were doing something meaningful. It is a trafficking group, not a religion. And it was dark and then got progressively darker and more sinister. At the start, the leader of NXIVM, Keith Raniere, had previously gotten into trouble for running a multi-level marketing group, scamming people. He exaggerated his bio and made up accolades.
Robin continues in the interview to talk about the legal definition of undue influence. This term is also now being used outside of the law when talking about manipulation and coercion techniques from cults and high-control groups and individuals. But the big difference is we must look at the perpetrators and what they have done wrong, rather than looking at the victim to see how weak their mind is.
A social influence model needs to be a framework that can incorporate whatever unique vulnerabilities were in the influencee, as well as, the predator or predatory organization and the techniques of influence including Lifton, Singer, and the BITE model-along with the consequences and motivation. It must be a systemic approach that looks at the whole.
Robin and I go on to discuss fundamental attribution error. Why do people join cults and succumb to this type of influence? Mind control or undue influence comes in many different contexts: religious cults, political cults, therapy cults, MLM cults, commercial cults (trafficking), large group awareness cults, and cults of personality.
Of utmost importance is to look at our frame of mind. We need to change how we view these issues and raise it up to an issue with fundamental human rights. People are being harmed and their basic liberties are being intruded upon by these predators. What can we do to make a difference, help others and hold them accountable? How can we get the legal system involved? We need to define a legal term or phrase for this type of influence along with a scientific, strategic model for evaluation.
We need to continue to inform the public, talk to lawyers, judges, and teachers and reach young people. Knowledge is power. We are taking a step in the right direction.
Please watch the video below and get involved with speaking out for human rights. Let us work together and continue to move forward in making the necessary legal changes to hold these ones accountable.
Video Interview
Additional Reading:
NXIVM & Hassan BITE Model and Undue Influence
Former NXIVM Member Sarah Edmondson Talks About Being Recruited Into and Escaping Keith Raniere's Cult
Employing Trafficking Laws to Capture Elusive Leaders of Destructive Cults
Sex and Labor Trafficking Awareness, Survivor Empowerment, and Saving Children From Abuse: A Discussion With Rachel Thomas, M. Ed.
About Robin Boyle-Laisure
J.D., Fordham University School of Law, 1989
B.A., Vassar College, 1980
Robin Boyle Laisure is Professor of Legal Writing and a full-time member of the faculty at the law school. She currently teaches first-year sections of Legal Writing I and II. She additionally teaches in the upper division – Drafting: Contracts; Drafting: Litigation Documents and Contracts; and Scholarly Research and Writing. Professor Boyle is a Vincentian Research Fellow.
Since the program's inception in 2004, she has taught college students in the Ron Brown Prep Program, to help raise the number of diverse and disadvantaged students in law schools. She teaches Introduction to Contracts and Legal Writing in the Ron Brown program, which she also taught abroad at Beijing Jiaotong University, in Beijing, China, at their law and undergraduate schools.
She published Becoming a Legal Writer: A Workbook with Explanations to Develop Objective Legal Analysis and Writing Skills, with Christine Coughlin & Sandy Patrick (Carolina Academic Press 2019). Prof. Boyle currently serves as Member of the Editorial Board for Perspectives: Teaching Legal Research and Writing.
Her articles, essays, and book chapters appear in legal and academic publications. Her article, Employing Trafficking Laws to Capture Elusive Leaders of Destructive Cults, was published by the Oregon Review of International Law. Prof. Boyle presents on topics concerning legal writing, human trafficking, and undue influence in high-demand groups. She presented at annual conferences hosted by the International Cultic Studies Association – in 2019 in Manchester, UK; in 2018 in Philadelphia, PA; in 2017, in Bordeaux, France. In September 2019, she presented at a think tank for Harvard Medical School – Program in Psychiatry & the Law.
She serves as Faculty Advisor to Federal Bar Association, SJU Student Division. Prof. Boyle is the Recipient of the 2005 Faculty Outstanding Achievement award from the President of St. John's University. She is the former Assistant Dean for Academic Support and has taught Contracts I in the Summer Institute for seven years.