Rod of Iron Ministries Stormed US Capitol
On January 6, insurrectionists came dangerously close to overthrowing the United States government. The organizations that were instrumental in organizing the attacks on the US Capitol were sophisticated and highly connected with prominent GOP political figures.
Hyung Jin "Sean" Moon — the youngest son of Moonie cult founder Sun Myung Moon — stormed the US Capitol with more than 50 of his followers. Sean Moon is the founder of the Moonie cult called the Rod of Iron Ministries. 
In the 1970s and 1980s, the Moonies were well known for their far-right ideology and made news with protests in support of Nixon during Watergate. I myself fasted for 3 days on the Capitol steps at Moon's order. Moon said, "God wants Nixon to remain President," and we believed Satan and the Communists needed to be defeated so God could rule the USA. Today, many people are surprised to learn that the Moonies are still around.
Since the death of founder Sun Myung Moon in 2012, the Moonies have splintered. Sean Moon leads the World Peace and Unification Sanctuary, more commonly known as Rod of Iron Ministries. The group derives its name from a passage in the Book of Revelation that mentions Jesus ruling with a "rod of iron." Moon interprets this passage as a reference to AR-15s, which the group worships during church services. He is often seen in public wearing a crown of bullets.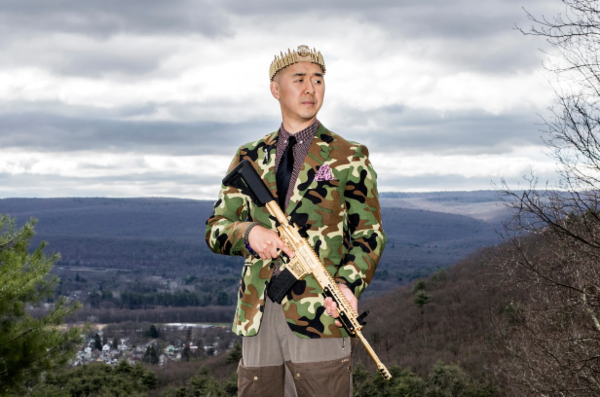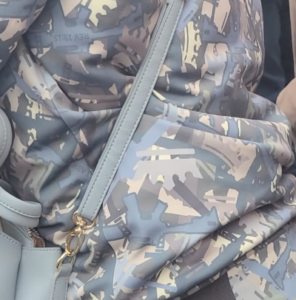 Recently, Moon bought a 40-acre compound in central Texas to serve as a "sanctuary" for what he says will be a war with the "deep state." The property, located 40 miles away from Waco, was listed at just under $1 million.
Rod of Iron Ministries also has property in Delaware and Florida. According to a GoFundMe seeking money for renovations, the purpose of acquiring new land is to "expand God's Kingdom to the Western and Southern regions of the United States."
Since the "church" was founded in 2017, the Rod of Iron Ministries has passionately supported Donald Trump and made use of Trumpian rhetoric. As Biden's inauguration approached, Moon espoused the big lie that the election was stolen from Trump and delivered apocalyptic warnings that his followers should prepare for violence.
Capitol Insurrection Mob Packed With Organized Extremist Groups
And on January 5th and 6th, Sean Moon — known within the church as "the Second King" — and members of his church showed up at the Capitol ready for violence.
#SeditionHunters know the Jan 6 mob was packed with organized extremist groups: Proud Boys, Oath Keepers…& the Rod of Iron Ministries. Rev. Sean Moon, son of the late "Moonies" leader, says "Jesus created the assault weapon", brought 50+ followers to storm the U.S. Capitol… 1/ pic.twitter.com/TV1lbJiVGc

— capitolhunters (@capitolhunters) August 8, 2021
Rod of Iron Ministries member David Kanagy, who was arrested, wrote about his experience storming the Capitol in a blog post on the church's website:
Once at the Capitol building, I saw the flags of Japan and the Rod of Iron of Sanctuarians over to the right. I headed over there to support them. The 2nd King was speaking into a microphone.

People were jubilant, celebrating their freedom, but were also upset when news came out that Pence had decided not to reject the false electors. …

The Capitol police lined up like riot police with shields and tried to push the crowd. The patriots pushed back on the police line.

The police shot tear-gas canisters at us."
Moon shared a video on Instagram, showing himself among a mob outside the Capitol fleeing police tear gas."THEY TEAR GAS BOMBED US!" Moon wrote in the video's caption. "THEY PROTECT ANTIFA BUT SHOOT AND TEAR GAS PATRIOTS!"
Rod of Iron Ministries
Troublingly, Rod of Iron Ministries is not fringe; they are actively interwoven into the power structure of the modern GOP. Of the organized groups present on January 6, including the Proud Boys, the Oath Keepers, and loose configurations of the 3 Percenters, Rod of Iron Ministries stands out for its wealth, sophistication, and ambition.
Leading up to January 6, Rod of Iron Ministries deployed members for a string of large rallies in Washington DC, Pennsylvania, and Georgia. Prominent Republicans delivered speeches, including former Trump advisor Steve Bannon and Pennsylvania State Senator and "Stop the Steal" organizer Doug Mastriano.
Last October, Bannon spoke at a Rod of Iron Ministries rally in Greeley, Pennsylvania. Bannon warned attendees of a left-wing conspiracy to "steal the presidency" from Trump. He encouraged the "tough people" in the crowd to show up at polling places to protect against voter fraud.
Sean Moon also has strong ties to politicians from his home state of Pennsylvania. Days before the insurrection, Congressional candidate from Pennsylvania Teddy Daniels delivered a speech at Tommy Gun Warehouse, a gun store owned by Sean's brother Kook-jin "Justin" Moon. Daniels even asked Sean Moon to give the blessing before Daniels announced his 2022 run for Congress.
In 2016, Eric and Lara Trump attended the grand opening of Tommy Gun Warehouse. Eric delivered a speech in which he praised Justin Moon for his commitment to fighting for the second amendment. "Our country and our government does not make it easy on you," Trump said publicly to Justin. "You deserve tremendous, tremendous credit."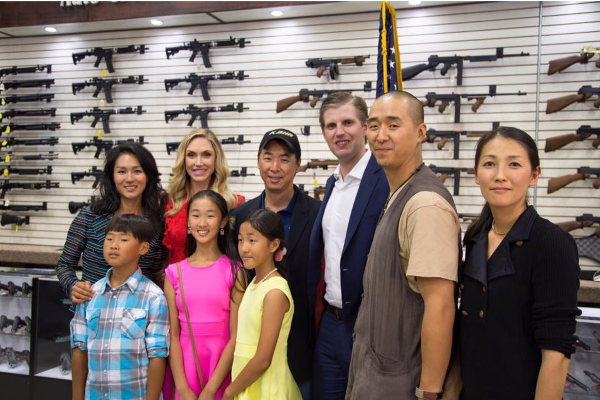 Rod of Iron Ministries and its role in carrying out the attack on the Capitol exemplifies a problem that has existed in our country for decades. Authoritarian groups like the Moonies use mind control tactics to establish a devoted group of followers who can be easily mobilized to carry out nefarious political maneuvers. Trump benefits from their support, which is why he and his political allies like Bannon uplift cult leaders.
The attack on the capital was an atrocity, and we all have to remain vigilant to prevent anything like it from happening again. However, I urge you all to refrain from condemning true believers. I myself used to be one.
NOTE: June 26th 2023, I became aware that Hyun Jin Moon put out a press release that he has concluded his lawsuit with his mother and that he is the sole inheritor of Sun Myung Moon's mission. (I doubt Hak Ja Han, his mother agrees, but time will tell. However, Hyun Jin is now doing bad music, "rapping," and has changed his website dramatically, which should raise alarms as he is openly calling to train people to violence. See Rod of Iron Ministries.
Ex-Cult Member Explains How He Escaped the Moonies
Vice News piece on my two and a half years in the Moonies.
In 1974, I and 350 of my fellow Moonies prayed and fasted for 72 hours on the Capitol steps to show our loyalty to Nixon during Watergate. I cannot help but relate to the Capitol rioters. I could have been there. When I was in a far-right cult, I was made to believe that democracy was Satanic.
Instead of focusing on individual believers, we should instead bring our attention to the groups and leaders who welcome their participation. And we should be critical of any political figure who actively supports cult leaders.
Everybody deserves to have freedom of mind. If we all commit to learning how mind control works, we can help rescue fellow Americans who have been captured by these bad actors.
Additional Resources
Moon Sect Support of Nixon Detailed
AR-15s Are Biblical 'Rod Of Iron' At Pennsylvania Church
Gun Church That Worships With AR-15s Bought a 40-Acre Compound in Texas for Its 'Patriots'
@CapitolHunters Tweet: Jan 6 mob was packed with organized extremist groups
1) "'Privatising' Covert Action: The Case Of The Unification Church" by Jeffrey Bale (https://web.archive.org/web/20210127045252/http://www.8bitmode.com/rogerdog/lobster/lobster21.pdf, pp. 3-45)
2) "Moon Goes To College" by Daniel Junas (https://covertactionmagazine.com/wp-content/uploads/2020/01/CAIB38-1991-3.pdf, pp. 22-27)
3) "'Moon's Law': God Is Phasing Out Democracy" by Frederick Clarkson (https://covertactionmagazine.com/wp-content/uploads/2020/01/CAIB27-1987-1.pdf, pp. 36-46)