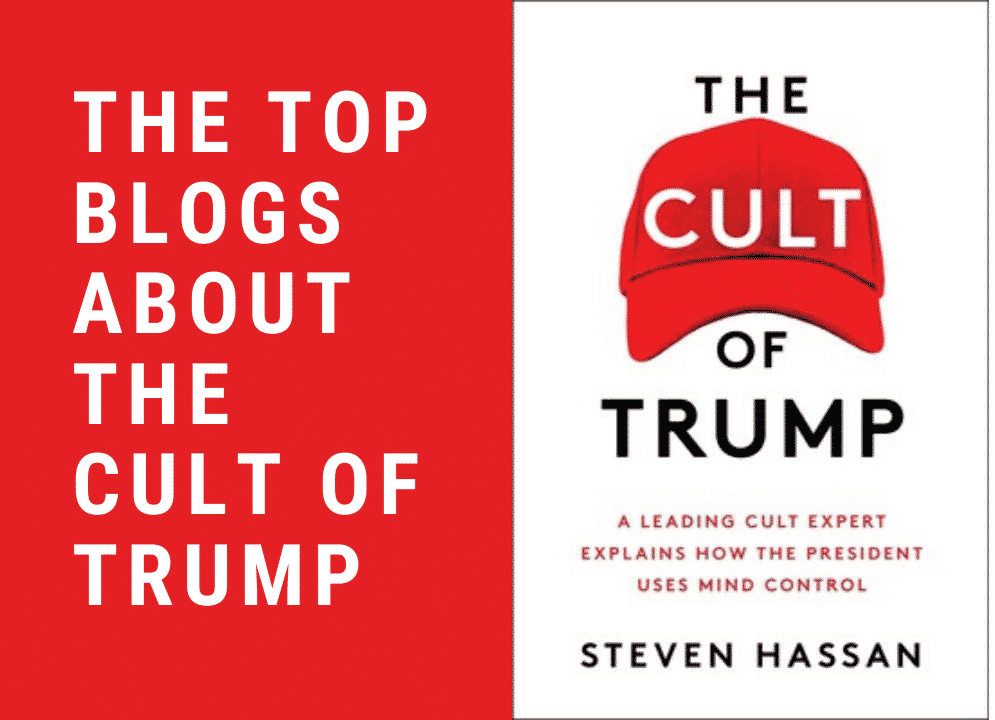 In the weeks since George Floyd was murdered by a police officer in Minneapolis, Donald Trump has escalated his authoritarian ambitions, prompting notable military Republicans and insiders to speak out against him. Trump has been harsh on protestors, (not remembering protesting publicly is a right for citizens, told more lies, and even promoted more conspiracy theories– this time accusing protestors to be part of Antifa. He even went as far as to say that Martin Gugino, the 75-year-old man who was violently pushed to the ground by Buffalo Emergency Response Team officers during a protest in Niagara Square was actually an "ANTIFA provocateur" but this has been debunked. While I am against violence (by citizens and police) during protests, it seems clear that there were instigators sent in to cause violence, looting, and harm. Some suspect right-wing, White power groups, but White House officials focused only on naming "left-wing" organizers. Time will tell as more information emerges. What is true is that Trump, while proclaiming himself the law and order President, was guilty of instigating the opposite which drew worldwide criticism.
People are protesting all over the United States and the world against systemic racism and police discrimination against people of different skin color, ethnic origins. In light of the current climate and Trump's authoritarian escalation, and that media experts like Virginia Heffernan of Trumpcast have stated that "cult" is the best explanatory framework, I thought we would highlight some previous blogs and interviews. I did a great deal of research to write The Cult of Trump for Simon and Schuster.  If you have yet to read the book (or listen to the audiobook) please check out the blogs on this page and others listed at the bottom. I have interviewed cult experts and others discussing topics that dig deeper into the thesis of the book. Just naming something as a cult (something which is now a cultural meme–the cult of trump) is not enough.
I believe people need to understand the cult mindset of people, cult groups that are influencing Trump and his base, the control and influence of the media, conspiracy theories, and more. Much is contained within The Cult of Trump book which will be available in paperback Sept 1, in addition to the current hardback, audio, and digital versions that are available now.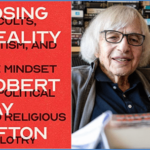 I am excited to blog about and share my latest interview with my first mentor, Dr. Robert Jay Lifton, about his new book, Losing Reality: On Cults, Cultism, and the Mindset of Political and Religious Zealotry. In this unique and timely volume, Dr. Lifton proposes a radical idea: that the psychological relationship between extremist political movements and fanatical religious cults may be much closer than anyone thought. Exploring the most extreme manifestations of human zealotry, Lifton highlights an array of leaders—from Mao to Hitler to the Japanese apocalyptic cult leader Shōkō Asahara to Donald Trump—who have sought the control of human minds and the ownership of reality. Dr. Lifton played a most significant role in my life work as a cult expert, by encouraging me to go back to college to study psychology and apply what I experienced to help others.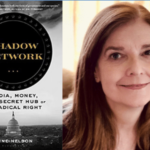 For this blog, I had a chance to interview the award-winning author and media analyst, Anne Nelson. I learned much by reading her book, Shadow Network, and it largely validated a lot of what I wrote about in The Cult of Trump. She used the Council for National Policy as the organizational framework for her book, but the names of the people involved overlay almost completely with my research.
It is important to understand the nuances of the election process along with those in power that could sway the outcome. Her insights and analysis of our current situation are extremely helpful. And please read Shadow Network. By understanding the very real threat to our government and species, we can all have a hand in preventing any further risks to our health and rights.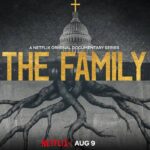 This docuseries is based on the work of Jeffrey Sharlet and his two books on this cult which has been influencing politicians for over 80 years. They are the people behind the National Prayer Breakfast. My former cult leader was led from such a meeting to the White House to meet with Richard Nixon during Watergate. It is a must-see and explores an invisible effort to undermine the separation of Church and State and bring a theocracy to D.C. that recruits politicians, places Supreme Court justices, and seeks to change laws to undermine others' religious freedoms who do not agree with them. It delves into the once-secretive world of the Fellowship Foundation—also known as the Family—that is a Christian organization with a devotion to using politicians to evangelize the world.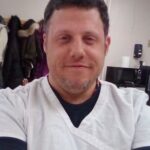 During the interview featured in this blog, David Weissman talks about his background and how he was a Trump devotee and worked very hard online to promote the President's point of view. He discusses his online exchange with Sarah Silverman and how she treated him with respect, listened, and asked questions, ultimately, resulting in him reevaluating how he felt about Trump.
We talk about how important it is to ask questions, present facts, and treat friends and family with respect, especially if we wish to reach them and correct any misinformation that has impacted their viewpoints.

I had the pleasure of blogging about my interview with Dr. Mary Theresa Webb about her book, Following Jesus in the Age of Trump. Her training at an evangelical seminary and her professional training in marriage and family counseling give her a very credible viewpoint that I believe all evangelicals should consider. As a Christian believer, she challenges evangelical Christians supporting Trump by reminding Christians what Jesus taught in the Sermon on the Mount, as well as, his parables, healings, and other teachings. She is not alone.
Many evangelicals are starting to sound the alarm about the dangers of Trump because he is believed to have divine backing.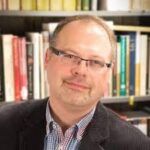 For this blog, I had the pleasure of sharing an interview with Dr. André Gagné. We discuss his journey as a former evangelical pastor, his academic journey becoming a tenured professor, and his work involving the New Apostolic Reformation (NAR).
He discusses his concerns with the New Apostolic Reformation, as well as its impact on the current administration in the United States and on a global scale. André goes on to talk about political connections between Robert Drollinger, Capitol Ministries, Dominionism, The Family, and the Christian Right. He states the agenda of the Christian Right is to advance their political dominionist project. They truly believe that their brand of Christianity is superior to anything else.  Lastly, we talk about how certain people for the Christian Right see Trump as a modern-day King Cyrus.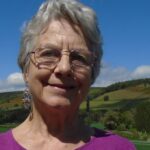 This blog covers highlights my discussion with Eileen Johnson, provides an analysis of how Opus Dei meets the BITE model criteria, and links to a video to watch our entire interview.
Groups such as Opus Dei, and other cults, are predatory in nature; they harm people by using deception, flattery, and trickery. And Eileen relates that trickery was actually taught by the founder, "in the work of God, dirty tricks are permissible." Another concern Eileen and I discuss is how Opus Dei makes people doubt their own memories. Eileen ends the interview with some words of wisdom for someone who was raised in an Opus Dei family and is now waking up.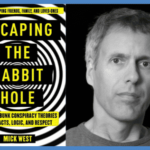 In this blog and interview, Mick West draws upon his debunking experience and research to provide useful tools and suggestions on how to help friends and loved ones recognize and find their way out of conspiracy thinking, as I have done with destructive cults. There is a great amount of overlap between our work. Some ideologies in religious and political cults are based upon conspiracy theories. And while we both come at this subject from a different angle, we have the same goal and similar methods for helping people.

On Friday, November 22nd, 2019, I did an interview with Brian Stelter of CNN's Sunday Reliable Sources show. This was put online as an audio Reliable Sources podcast. That Sunday, November 24th, The Cult of Trump was the focus of the last segment (approximately 4 minutes) of this highly regarded CNN cable tv show.
Naturally, supporters of Trump trash all critical media networks, representatives and their shows. Their thought-stopping terms like "fake news" and "enemies of the people" are used to describe all media sources whenever they speak critically of them
Since there were a number of people communicating that they were upset with me and a number of thematic issues emerged, I thought it would be good to address in a blog in which I answer some of the most asked questions.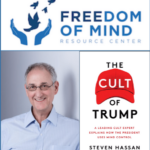 In October 2019, Benjamin Zeller wrote an article in Religion & Politics critical of my new book, The Cult of Trump, which he had not even had the courtesy of reading. It was entitled, "The Cult of Trump? What "Cult Rhetoric" Actually Reveals."
A response was thoughtfully written by independent scholar Jon Atack, who is an expert on Scientology, author, and researcher and it was sent to Religion & Politics. It systematically challenges the notion of cult apologists that destructive cults should be called new religions, and that essentially there is no such thing as undue influence. The editor, unfortunately, refused to publish it. When cult expert and sociologist Stephen Kent heard about the refusal to publish it, he emailed the editor. Graciously, cult expert Dr. Janja Lalich kindly offered to initially publish the article on her web site. Please note that at the end of this article, a number of other cult experts and scholars have signed their names showing they agree with what was written by Jon Atack.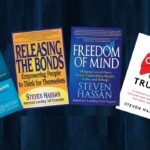 Under the right circumstances, even sane, rational, well-adjusted people can be deceived and persuaded to believe the most outrageous ideas and leader. President Trump uses the same deceptive psychological techniques that cult leaders do (cult leader's playbook) that influence his devoted followers' behavior, information, thoughts, and emotions. Some people are also unwilling to entertain the idea that Trump displays the characteristics of a cult leader (malignant narcissism). Very concerning is that some are so fervently devoted, they have cut off relationships with any that do not believe the same way as them, including close friends and even family.
As a mental health counselor and former cult member with over forty years of experience helping people leave and recover from destructive cults, I have developed some strategic and helpful techniques that I wish to share below. It is essentially the same advice I give to families of people in Scientology, the Moonies, white power groups and other mind-control cults. In my book, The Cult of Trump, I devoted chapter nine to helping people who are fanatical devotees. However, people who wish to help those deeply involved are advised to first read my books, Combating Cult Mind Control and Freedom of Mind: Helping Loved Ones Leave Controlling People, Cults and Beliefs .They give much more in-depth advice on the subject of how to help people be empowered to think for themsselves.