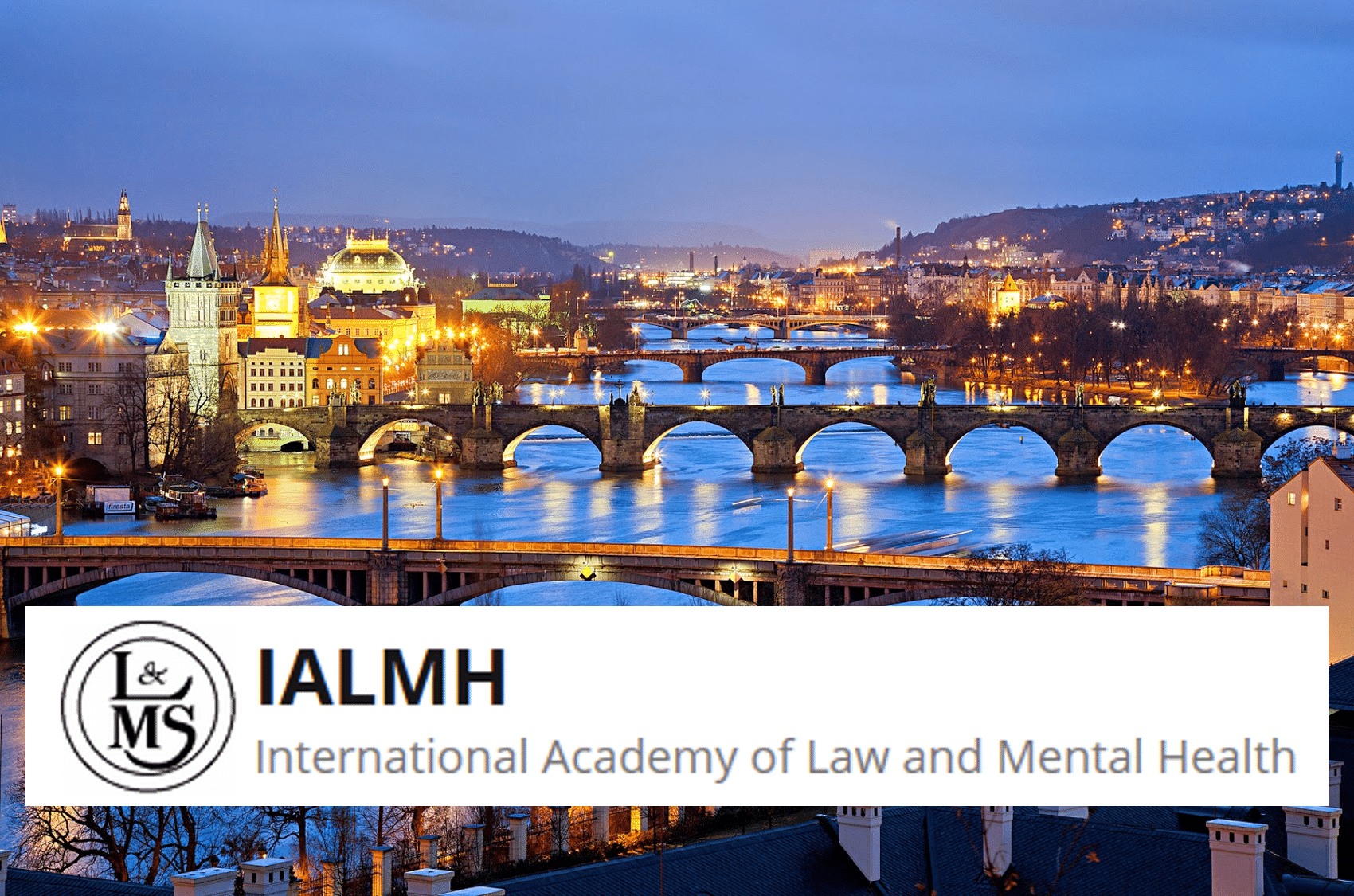 I want to share with you the wonderful experience I had attending the 2017 Congress of International Academy of Law and Mental Health (IALMH) in Prague. From July 9-14 I was among over 1500 people from over 100 countries who gathered at this event. Being at the congress was a fantastic experience. I truly learned a lot and got to spend time with some great people. One of the co-founders of Harvard's Psychiatry and the Law program, asked me if I would like to speak on a panel with him and Dr. Ivana Viani. I was invited to become a member last fall as I have been wishing to learn about expert witness work in my goal of updating the legal system's understanding of social influence and especially undue influence. I feel so fortunate to be part of this think tank of scholars who wish to research, publish and give professional testimony to advance the field. My mentor, Dr. Thomas Gutheil presented, as well as other members of the Program, including Dr. Eric Drogin, Dr. Barry Roth, Dr. James Tyler Carpenter and Dr. Michael Lamport Commons. Most people I met were psychiatrists, some were psychologists, other attorneys, some philosophers and a variety of professors.
What is the IALMH?
The IALMH is an organization that brings together professionals to discuss and create a better understanding of the interaction between law and mental health. The Academy publishes the International Journal of Law and Psychiatry. The goal of this journal is to encourage a dialogue between professionals worldwide. They also hold a congress every two years to support this mission and discuss bioethics.

What is the Congress?
The congress is a gathering where members can meet and share ideas. Sessions take place that further the goals of the organization. In attendance at these talks are lawyers, doctors, mental health professionals, and other experts. This year, the congress was held at Charles University in Prague, Czechoslovakia. Charles University is the 3rd oldest univeristy in the world after Oxford and Bologna.
During the various sessions, 275 different abstracts were presented. And, I was among the speakers. It was a true honor to present my paper entitled "The Anatomy of Undue Influence by Terrorist Cults and Traffickers by Using Helplessness and Trauma to Create False Identities," to the fellow members of this great community. During my talk, I was able to share my story and explain the dangers of undue influence using my BITE Model and Influence Continuum. And, I incorporated the important work of Alan W. Scheflin by presenting his Social Influence Model to illustrate ways undue influence can be applied legally.
You can watch my presentation here:
More Highlights from the Week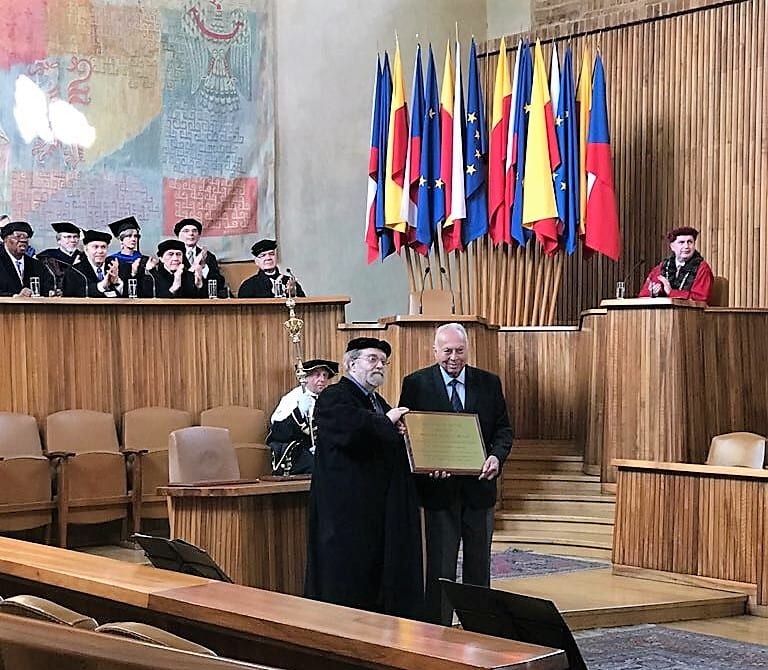 Another great moment during the Congress was seeing one of my mentors, top forensic psychiatrist and former president of the Academy Dr. Thomas Gutheil, present a Gutheil award to Dr. Jaroslav Blahos. Dr. Gutheil has made great contributions to the study of Psychiatry and is a member of the IALMH Executive Committee. I jokingly told him that I thought one had to be deceased to have an award in one's name and he smiled. Gutheil is also the past president of the American Academy of Psychiatry and Law.
Overall, I enjoyed my experience at the congress.It is an honor to be a member of this organization and I hope to continue my contributions to it. I learned so much about bioethics and so many specific areas of interest! The sessions I attended that dealt with refugees, torture, and how things happen in other countries were particularly moving. I developed friendships with a number of very special people. Among them, Dr. Gabriel Diaconu of Romania, Dr. Barry Roth, Dr. Lilla Hárdi of Hungary, Dr. Mariam Jishkariani of Georgia, and Dr. Maya Prabhu of Yale Medical School. They are all major figures in aiding refugees and victims of torture. They are passionate and inspiring.
Last but not least, I made a new friend in Czechoslovakia, Claire Klingenberg was kind enough to give me a 6-hour walking tour of Prague when I first arrived. Claire is the organizer for the upcoming European Skeptic Congress in Prague this September.