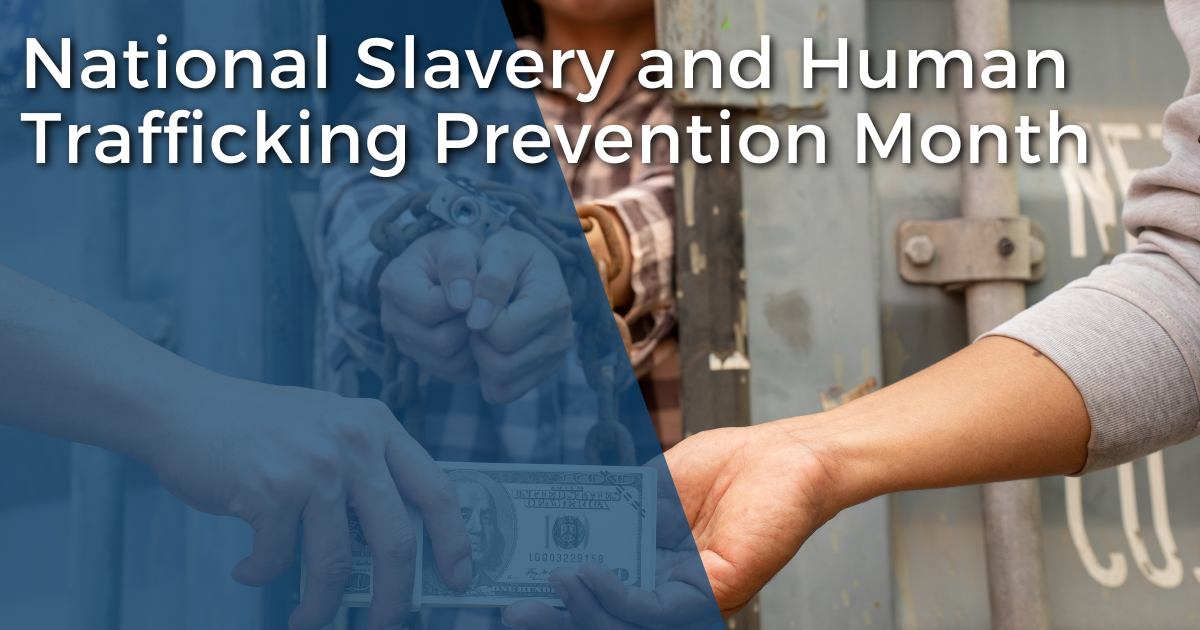 Human trafficking is a variation of undue influence. Trafficking rings function as commercial cults, with pimps and traffickers as their cult leaders. They use the same basic methods (outlined in the BITE Model) to recruit, control, and exploit victims.
As January is the official National Slavery and Human Trafficking Prevention Month, I'd like to take a moment to write about how understanding undue influence will better inform efforts to inoculate people against getting recruited by pimps and traffickers, helping victims exit a trafficking ring, and prevent recidivism for survivors of trafficking.
"Human Trafficking" refers to both labor trafficking and sex trafficking. Pimps and traffickers often beat, rape, torture, and threaten their victims to ensure compliance. They take away passports and other documents needed to travel freely. They often give victims a new name, new identity, new clothing, even a new language. They may even initiate drug addiction in order to keep their victims dependent on them for a steady supply, and to numb them to the pain of their horrific circumstances.
While people from any demographic can be recruited into a commercial trafficking cult, there are a few vulnerabilities that pimps and traffickers will try to exploit. Many trafficking victims are young runaways. Pimps and traffickers can come from any demographic as well. Often, women are used to recruit other women.
It's not surprising that cults and trafficking can overlap. Decades ago, I worked with women who had been "happy hookers for Jesus" for the Children of God cult (now called The Family). Women were instructed to be "Flirty Fishers" and use sexual seduction to befriend and recruit men into the group. They were eventually forced to flee the U.S. when their leader, Moses David Berg, was accused of pedophilia and ritual sexual abuse of children.
Unfortunately, the recidivism rate is high for survivors of trafficking, especially juveniles. I co-developed Ending the Game, a program designed to teach female sex trafficking survivors the techniques of coercion that were used against them. The only way to win "the game" (as pimps call it) is to leave.
Learning about the undue influence of trafficking is not just for law enforcement. Anyone who wants to avoid getting trafficked, or might come in contact with trafficking, should learn how to identify undue influence: taxi/Uber/Lyft drivers, hotel staff, hair and nail salons, physicians… Recently, a young lady was reunited with her family because her Uber driver reported her traffickers to the police.
Freedom from slavery/trafficking and freedom of the mind go hand in hand. Let's do everything we can to fight for both rights.
For more information, please check out the following resources:
Ready. Inspire. Act. RIA House
UPDATED January 29, 2018:
Video Blog: