George Harrison, Shyamasundara Dasa, and Mukunda Goswami in Vrindavan in front of Jiva Goswami Samadhi, 1996
The Truth About ISKCON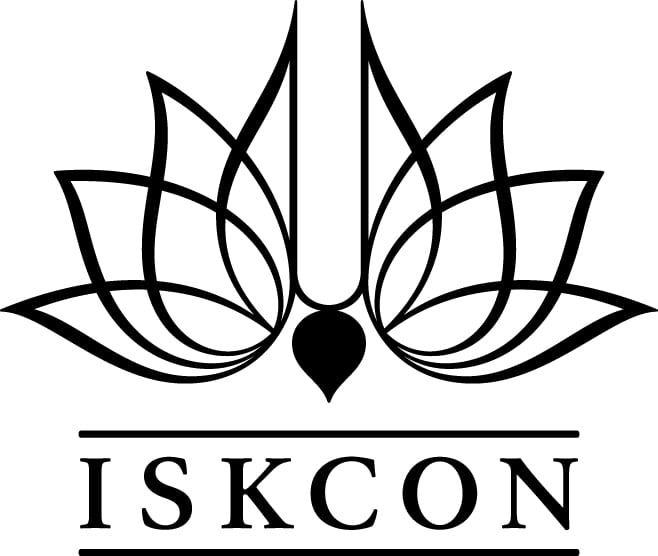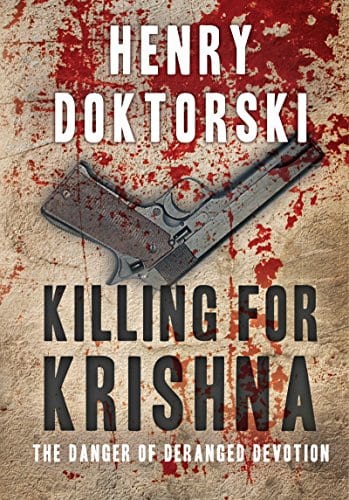 Despite my profound appreciation for the musical genius of Beatle, George Harrison, ISKCON devotees influenced him. Harrison wrote songs like "My Sweet Lord" and donated large sums of money to the cult. I can only guess that many people were lured into the cult without proper research as a result of hearing his music. Clearly, the group used him as a recruiting tool. Since my own exit from the Moonies cult in 1976, I have met numerous former members who have helped educate me about the dark side of this organization.
Ex-ISKCON member Nori Muster, author of Betrayal of the Spirit, worked in the ISKCON Public Relations department for ten years. Since leaving, she has done a large amount of research along with providing support for people who have been harmed by the group. She wrote Child of the Cult, with one chapter on ISKCON, and documented the history of the Krishna kids at her website, The Children of ISKCON: Who are They? The History, the Lawsuit, and the Mythology. ISKCON separated children from their parents at age five and sent them to abusive boarding schools. During the 1970s and 1980s, as many as one thousand children were spiritually, emotionally, physically, or sexually abused. Nori helped the children start their lawsuit, Children of ISKCON vs. ISKCON, in 2000, which was settled in favor of the children in 2008.
Steven J. Gelberg was a devotee for seventeen years and graduated from Harvard Divinity School in 1990, three years after ending his affiliation with the group. He authored Oh, The Things I Learned! Lessons from Seventeen Years in the Hare Krishnas and India In a Mind's Eye: Travels and Ruminations of an Ambivalent Pilgrim. I did a video interview with them both of them in 2015 at an ICSA conference in Stockholm, Sweden.
Krishna founder, Srila Prabhupada, died in 1977. He was a pharmacist who left his family and business to start this group which was supposedly a revitalization of a 500-year-old totalistic sect. Prabhupada was himself homophobic, racist, sexist and even anti-science. He taught absolute obedience.  Skeptical thoughts were evil. Some of his devotees were reportedly involved with guns and smuggling drugs. Its leadership had a large number of child molesters who are still in power today.
Henry Doktorski
This blog features an interview I conducted with former ISKCON member Henry Doktorski who authored the book Killing for Krishna: The Danger of Deranged Devotion. Doktorski was a member for 16 years. Researching this book and writing it served to be therapeutic for him, as it is for many former cult members. Today, he is a professional musician, teaches chess and lives in Los Angeles. His website is http://henrydoktorski.com.
Radhanath Swami is prominently featured in his book which focuses on the assassination of a former disciple Sulochan. One look at his website and you can see how much he is involved with promulgating himself and the Krishna cause. He has a New York Times best-selling book and speaks at major companies and universities. He has an Ecovillage in India where yoga is taught. Radhanath was part of the conspiracy to track down and murder Stephen Bryant (Sulochan) but has never been held accountable. Krishna devotee Thomas Drescher was convicted of the murder and, reportedly, his best friend is Radhanath. Doktorski wrote this 600-page book for his godbrothers and sisters who are still in the Krishna group as well as for former members and other interested people.  He was given documentation left behind by the now deceased head, Bhaktipada of New Vrindaban Krishna Temple in West Virginia. Doktorski also did many interviews with present and former disciples. I was on an NYC morning talk show with Bhaktipada when he was doing a book tour. Needless to say, I was a critic.
A Skeptic's perspective video https://www.youtube.com/watch?v=V83jESoKtqI
Nori emailed me this and I wanted to add these personal comments of hers:
"George loved Prabhupada along with other Hindu gurus. In the 1980s, Mukunda flew to England twice to interview George for the book, Chant and Be Happy. Mukunda returned with six hours of tapes, which we transcribed. The manuscript was heavily edited. For example, Mukunda asked George which guru he respected the most, and George said the Maharishi. That of course was edited out. Transcribing the tapes was one of the highlights of my time in ISKCON. I often answered the phone when George called and met him in person once when he came to my door looking for Mukunda.
George loved the first devotees he met in England in 1970 – Mukunda, Shymasundar, and Gurudas, and their wives. He stayed in contact with these devotees until the end of his life, and the family invited these men to be with George in Los Angles when he died.
As far as people being lured into ISKCON because of George's album, All Things Must Pass – I was one of them!"