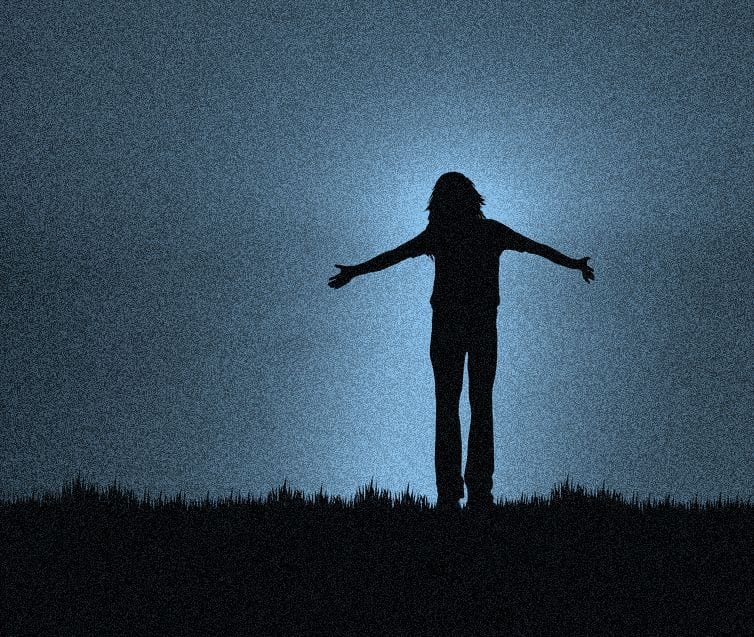 This past weekend, I attended and spoke at a conference at the University of Massachusetts, Dartmouth. This one-day event was sponsored by MeadowHaven, The Protestant Chaplaincy of the University of Massachusetts, Dartmouth, Dartmouth Bible Church, and International Cultic Studies Association. The title of my talk was "Spiritual Abuse: Strategies to Help Someone to Exit, Heal and Trust Again," which was quite a large topic to cover in forty-five minutes! However, many people have told me that they really got a lot from it.
I was invited to speak there by my colleague and friend, Rev. Bob Pardon who along with Judy Pardon founded one of two rehabilitation centers for former cult members in the United States called MeadowHaven. We have known each other for over twenty years and worked on a number of cases together. So when he asked me to participate, I was excited to do something together. Bill and Lorna Goldberg were also featured speakers, along with Michael Langone Ph.D., retired law enforcement officer Mark Roggeman, ex-Children of God member Ray Connolly and ex-member and psychologist Ron Burks who worked at Wellspring, the other rehab center founded by Paul and Barbara Martin. For people born into cults or who lived in communal cults, coming out and starting to live an independent life is especially challenging. It is so sad there are centers opened to help former trafficking victims (who are also victims of coercive control), but so few options to aid former cult members, especially if they do not have adequate financial resources.
Whenever I see folks from the early days of counter cult activism, like Bill and Lorna Goldberg who were so supportive and helpful to me when I first exited the Moon cult in 1976, I find myself reflecting on the forty-one years I have been speaking out, organizing, and helping people to exit and heal from mind control cults. It heartens me to see so many people who have exited cults and become professionals in a wide variety of occupations but especially when I see people Like Ron Burks who left a Bible-oriented cult, wrote a book and has had a robust career counseling people. I think I first met Mark Roggeman when he was a Denver police officer at a conference in 1980. I met Michael Langone with Dr. John Clark and Robert Schechter in 1979/80. The American Family Foundation (AFF) founded by Kay Barney, the parent of an ex Moonie has grown and become the International Cultic Studies Association (ICSA). The Cult Awareness Network, which was the grassroots activist group in many states was unfortunately sued into bankruptcy and taken over by Scientology. Nothing yet has taken its place although we hope more people will choose to get involved. On a positive note, the fledgling Open Minds Foundation has started to gain some speed. Although, at the moment, its focus online and in more international locations.

In my talk, I attempted to cover some of my journey. I discussed being raised as a conservative Jew, recruited into the Moonies, and attempting to figure out what made sense to me and after some twenty years of sampling many different faith traditions and practices. For many former cult members, spirituality is not an easy thing. Often, they feel so betrayed and abused, they just can't trust any institution or faith tradition. Personally, I embrace my spiritual values of love, compassion, kindness, and doing good for others. I have come to value the traditions and practices that work for me in a Jewish community that is non-dogmatic and respectful of all people. I like meditating, praying, studying Torah, and coming together as a community to celebrate the holidays and life cycle events. And, I wholeheartedly support any faith that makes a person happy and fulfilled in a healthy way.

In another section of my presentation, I shared some of my thoughts and strategies for helping people recover and heal from undue influence or mind control abuse as well as my Strategic Interactive Approach to help empower people to think for themselves and make their own decisions. My model is that in order to have Freedom of Mind, you need to have an internal locus of control (not looking to someone or some group to tell you what to do). Learning to be in your body, living fully in the present (not dwelling on the past or ruminating about future), and having a positive future orientation is key. For people who have suffered a dissociative disorder like people in destructive cults, being in your body and being in the present requires really repairing the cult identity and all of its patterns. It isn't enough to intellectually know you were in a bad group or relationship, a person has to reclaim personal power and trust.
I also spoke about how I have found the most effective way to really help people change is to do intensive work with them instead of the traditional one hour once a week model. Not that this can't be helpful, it certainly can be, especially if one has a busy work and family life. However, over the decades, I have offered a 4 day (Monday, Tuesday, Thursday Friday) intensive model in which we spent three-hours in the morning and three more in the afternoon working. (Wednesday is a day off for both of us.) I suggest, when possible, that the spouse or partner attend as many sessions as is comfortable for my client. I continue to be amazed how little some spouses know and understand about what their partner has experienced. By not getting a solid education, the quality of their intimacy and connection is hindered. By clearing my work week, and by asking clients to do the same, we achieve a focus and a depth or work that is unparalleled by any other form of therapy. I have been able to help people from all over the world working this way. Of course, people must be able to want and make use of this depth and intensity. In other words, if someone is very frail and has difficulty sitting for long periods or concentrating, this would not be what I recommend for them.
There are so many people coming out of destructive cult groups as well as coercive personal relationships that if we can network, we can strategically reach out and preemptively educate people the world over. Overcoming our past, living in our bodies in the present, learning as much as we can, thinking critically, and connecting with one another for support will help build a brighter future. So many former members are writing books and blogs and doing interviews and I hope this will continue for many years to come! I look forward to developing a training program to pass my knowledge and skills on to the next generation. As I have written in previous blogs, I plan to do research, publish, train, and develop programs in the coming years!