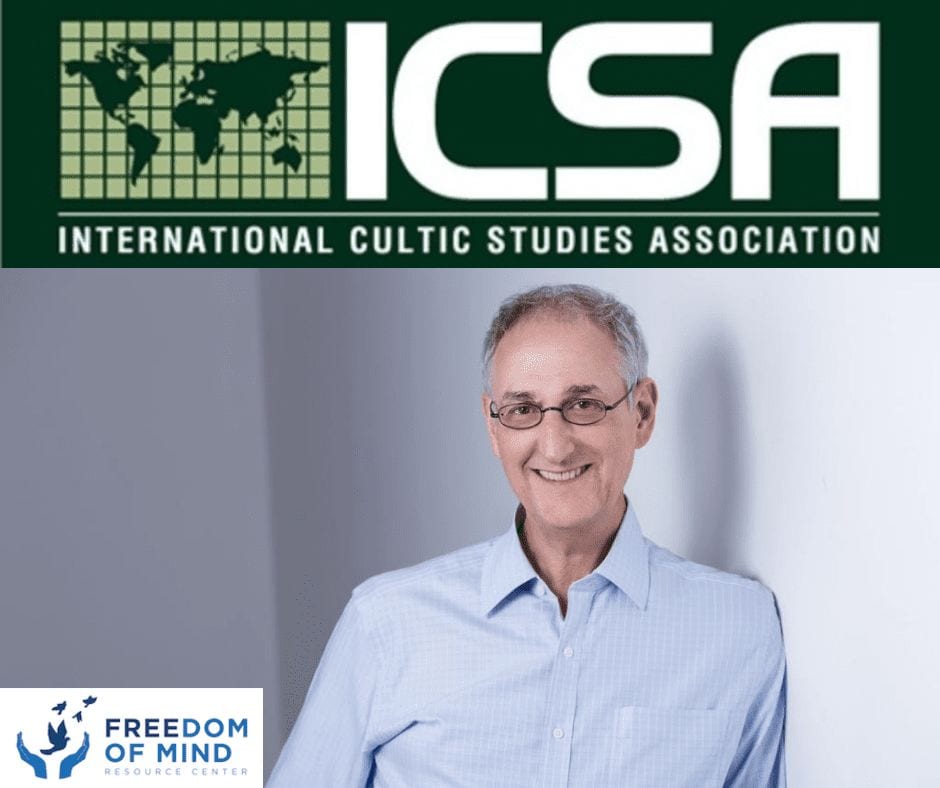 Last week, I attended the excellent ICSA 2019 Annual International Conference entitled, "Coercive Control and the Psychology of Influence Across Comparative Contexts – Implications for Policy, Practice and the Criminal Justice Process." I presented a 90–minute, well–attended workshop on the "The Influence Continuum and the BITE Model and its use for Determining Undue Influence in Trafficking and Terrorism." The video is below for all who were unable to attend.  I was encouraged to present at this European conference because, at this time, there seems to be much more openness in Europe to the fact that cult mind control models and experience are incredibly important for the field of trafficking and terrorism. I had earlier published my first academic peer-reviewed journal article, "The anatomy of undue influence used by terrorist cults and traffickers to induce helplessness and trauma, so creating false identities" in the Elsevier journal on Ethics, Medicine and Public Health. In case you have not read the blog and would like to read the article, the download link for the article is here.
I attended the pre–conference session on research, led by Drs. Rod and Linda Dubrow-Marshall who have organized and teach the first Master's course in the world on the Psychology of Coercive Control at the University of Salford, a co-sponsor of the main conference, along with Info-Cult. It is very exciting that the UK has established a law against Coercive Control that recognizes psychological techniques and behaviors that can be used to adversely enslave and coercive individuals.
I particularly enjoyed listening to attorneys Robin Boyle Laisure and Douglas Brooks present on their important work. Dr. Laisure teaches at St. John's University Law School and has written on how trafficking laws can be potentially used to prosecute cult leaders, something proved by the guilty verdicts (on all 7 counts) against NXIVM leader Keith Raniere. Brooks is an expert on multi-level marketing and pyramid schemes, having represented people who have been defrauded and abused by these commercial cults. I had previously invited Doug Brooks to present at the Program in Psychiatry and the Law, and Robin Boyle Laisure will be coming to present this fall.
Other talks that I particularly enjoyed were from Bill Goldberg, "The Dynamics of Magical Thinking in Cultic Groups" and Yuval Laor, "Fervor and its Role in Cultic Manipulation." Both talks touched on the centrality of the powerful emotional needs that people have for feelings of control, love, wonder, connection, and awe. I especially believe Dr. Laor has come up with a new and powerful theme for emotional investment and control in destructive (as well as constructive) experiences. One of his primary academic papers is here. I always love to see Bill and Lorna Goldberg. They are social workers who have the longest running ex-member support group in the U.S. and they were so helpful to me in 1976 when I was first deprogrammed from the Moon cult.
The panel discussion on Transcendental Meditation included Richard Blakey, who was there in the early days of the group including the Beatles visit to India and the sexual acting out by the Maharishi; Judith Bourque, author of Robes of Silk, Feet of Clay about her romantic affair with the 'celibate" Maharishi Mahesh Yogi; Joseph Kelly; Patrick Ryan and Gina Catena. Gina was raised in the cult and is included in the 2018 edition of Combating Cult Mind Control. A previous interview with Gina with me is here. TM has been promoted heavily to celebrities and has been marketed to be taught in public schools, the Veteran's Administration, by the David Lynch Foundation. For anyone interested in understanding the facts of this group and its frauds, please see my previous blog here.
The panel on Human Trafficking was very interesting, particularly Christine Marie Katas' talk about her experience being enslaved by sex trafficking and Nittai Joseph's experience as a labor trafficking victim while involved with the Hare Krishnas. Listening to them during their clear presentations utterly convinces me that sex and labor trafficking can only happen by using psychological manipulation and indoctrination. Police and NGOs, that are committed to justice and serving those who are mind controlled, would do well to get advanced training. I also attended the session on radicalization and, in addition to Rod and Linda Dubrow Marshall, discuss their theoretical orientation; I enjoyed listening to the law enforcement expert, as well as, a former right-wing activist turned peace advocate.
There was so much more, including a speaker that was an ex-NXIVM survivor who grew up in the Children of God. (She is being filmed for a documentary series. It was somewhat difficult to listen to her because apparently, she was speaking publicly with cameras rolling for the first time. In my expert opinion, it always concerns me when people are involved with media, as I believe she has more learning and healing to do first, before being public, but I appreciated hearing her story.) Ex-Opus Dei insider, Eileen Johnson, spoke about her 11 years in the Catholic right-wing cultic group. I had known about the resource group odan.org but she told me about the resource site, opuslibros.org. Eileen graciously agreed to do a short interview with me.
Also, in attendance was my good friend and former member of the doomsday cult Eternal Values, Hoyt Richards. You can read about him here.
Next year's conference is scheduled to take place in Montreal, Quebec, Canada at the beginning of July.
Video of Presentation
Pictures from the Conference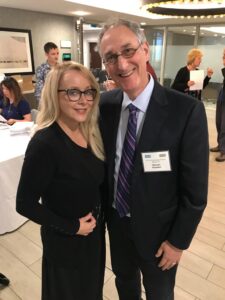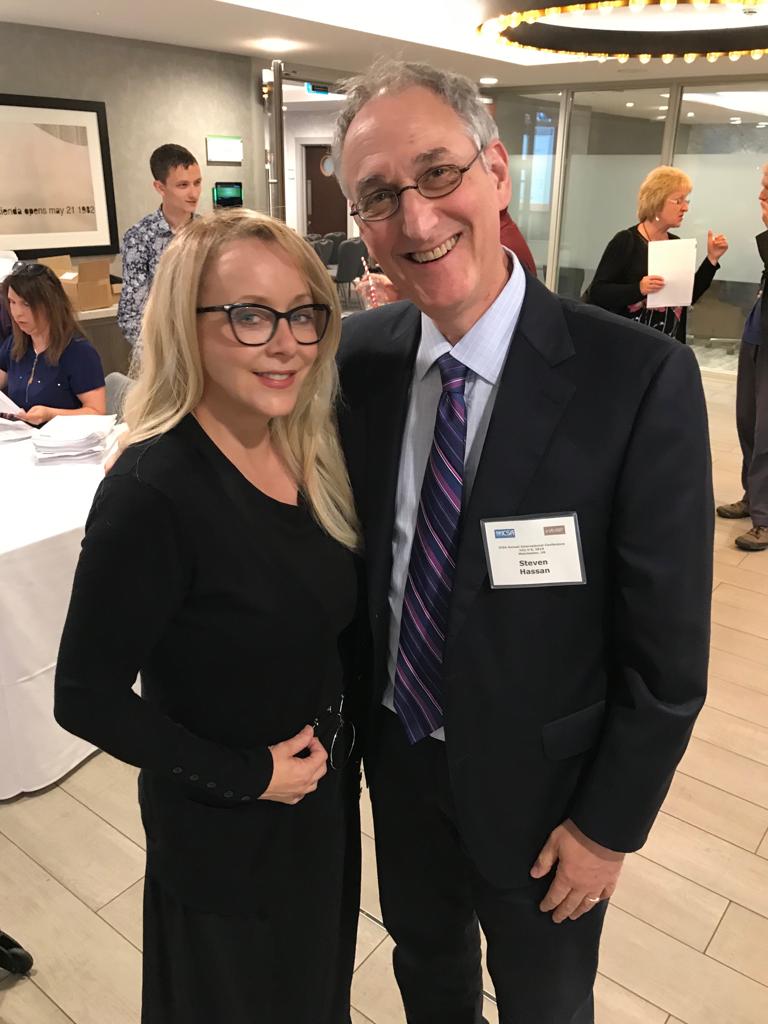 Christine Marie Katas and Steve Hassan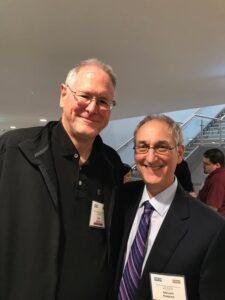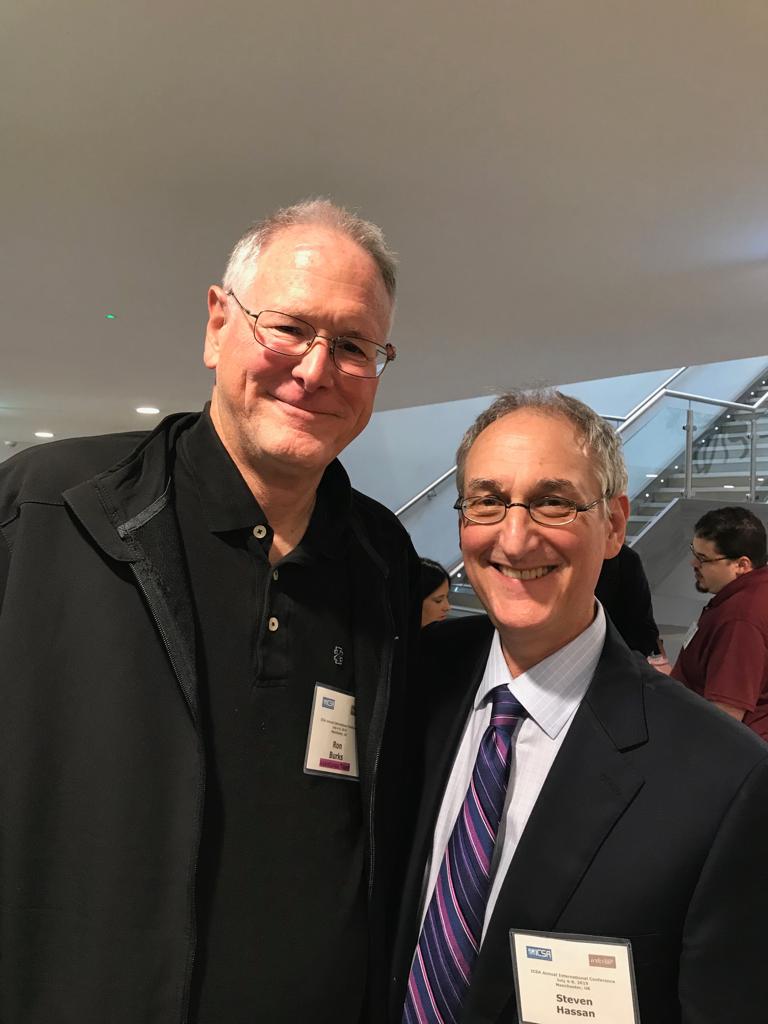 Ron Burks and Steve Hassan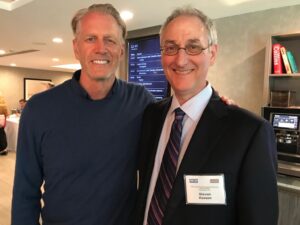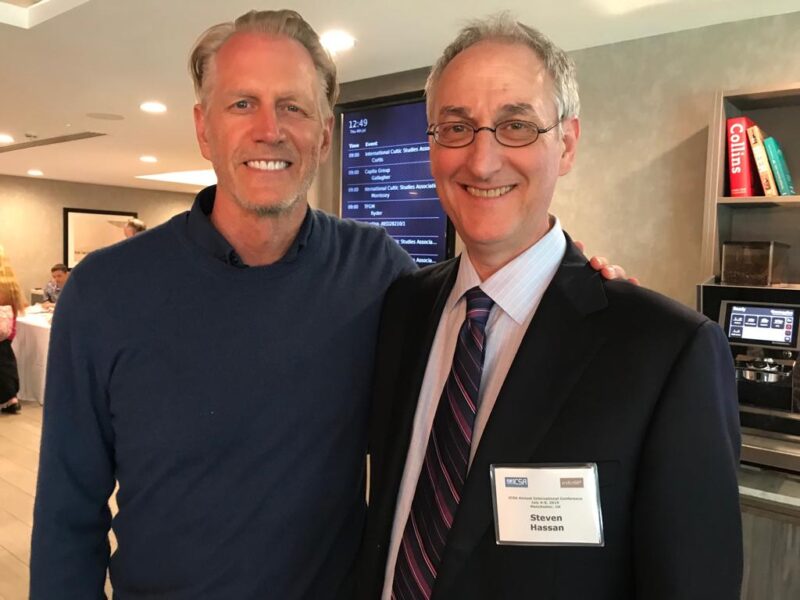 Hoyt Richards and Steve Hassan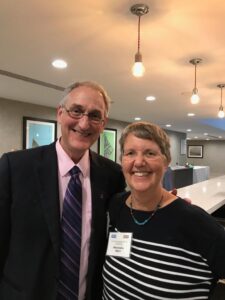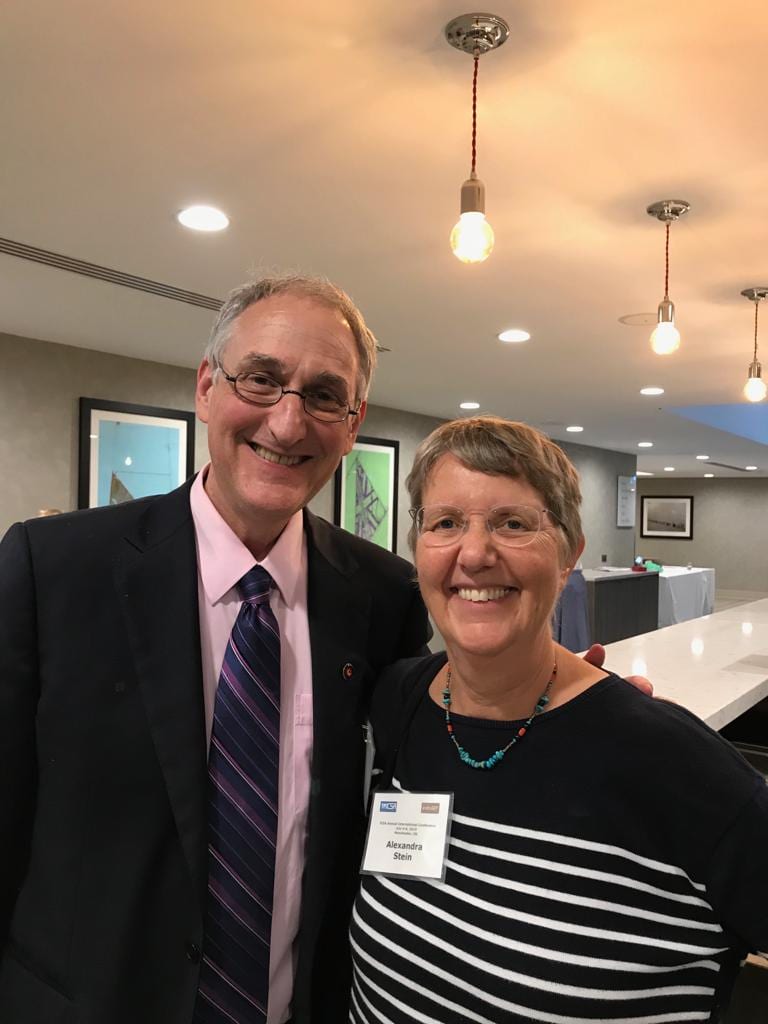 Steve Hassan and Alexandra Stein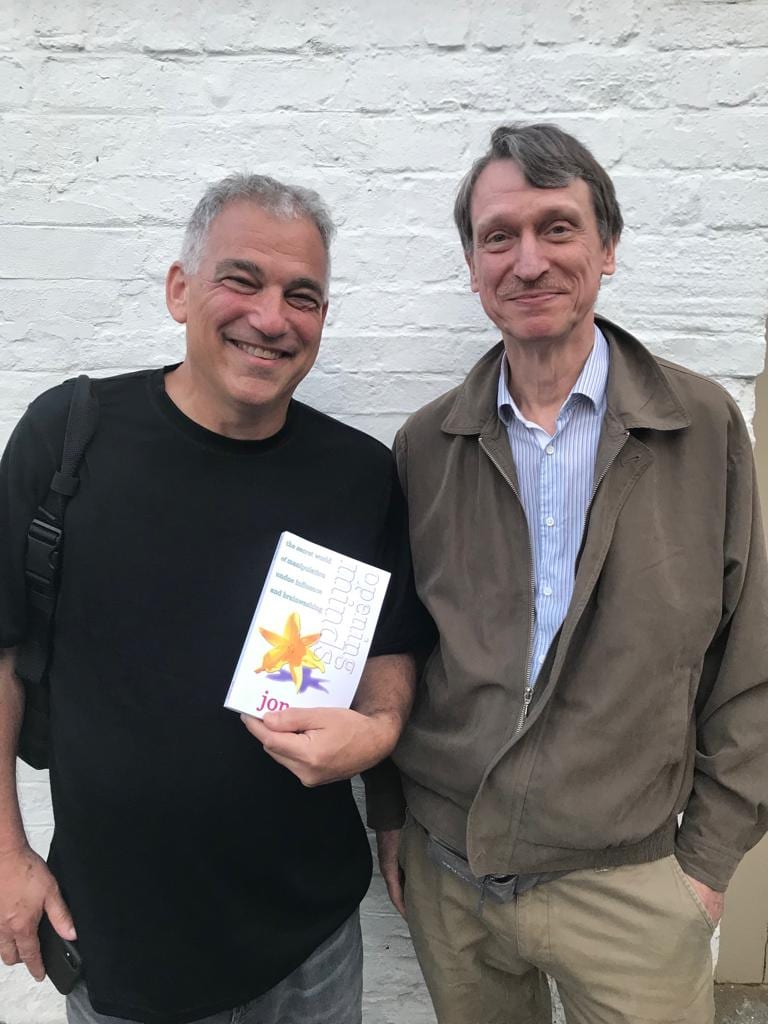 Ken Bernstein and Jon Atack with copy of Jon's book