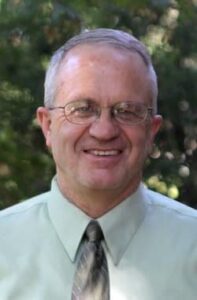 We as a Society Need to Do Better to Warn Citizens Regarding the Potential Dangerousness of Politicians
The American Psychiatric Association (APA) has failed the public and their own professionals by an interpretation of the so-called Goldwater "rule" and by ignoring a doctor's commitment to protect the community by speaking out about a grave danger. Since before 2016, mental health experts like Yale forensic psychiatrist Bandy X. Lee have tried to warn the public about Donald Trump as not fit for the presidency. Dr. Lee edited a New York Times bestselling book, The Dangerous Case of Donald Trump, and helped to found an international organization of mental health professionals called the World Mental Health Coalition. I joined from its inception. The book was expanded and reissued with chapters by experts that warn against the dangers of Trump's mental instability. The first edition released in fall 2017 featured 27 experts and the 2nd edition featured 37 experts. (I wrote about her book in a previous blog.)
Mental health experts have been basically censored by media owners, editors and producers apparently frightened to allow experts in forensic determinations of dangerousness to share their expertise. This unfortunate policy has left print and television media to rely on pundits with no psychological training or expertise. This is a major failing of the media! It is my hope that this blog might help start a much needed conversation to change policy!  I too have been muzzled by the mainstream media since Trump took power, with a couple of exceptions–Brian Stelter (CNN) and Joy Ann Reid (MSNBC) for a segment each.
Now, over 345,000 Americans have died from the coronavirus (COVID-19) and an estimated 80,000 more will die in the next month according to predictions. This is an incredible loss of life! If only Donald Trump had acted like the way a president should act–swiftly, decisively and by implementing a national coordinated policy based on expert's recommendations. More will die after the holidays due to not adhering to mask wearing and observing social distancing. Dangerously, Donald Trump continues to lie about having won the 2020 election, which Biden won handily. Now, he is calling on his supporters to "get wild" during a DC protest set to occur on January 6, 2021 when Electoral College votes will be certified by Congress. Trump has been giving pardons to his loyalists who are criminals including mercenaries convicted of murdering civilians in Iraq. Since before his inauguration as president, he has shown very concerning, abnormal behaviors including pathological lying. He has fanned the flames of racism, encouraged fear and violence. Trump has undermined the rule of law. He has consistently manipulated his supporters with propaganda and disinformation and protected Putin at every opportunity he could manage.
The Dangerousness of Donald Trump and the Goldwater "Rule" (which is not a rule but rather an ethical 

guideline)
In 2015 and 2016, the APA received a lot of calls and emails from members and the public in regards to Trump and the so-called Goldwater Rule which prohibits psychiatrists from giving public professional opinions about public figures.  
In response to these inquiries, in March 2017, the APA expanded the definition of "professional opinion" to include any references to "affect, behavior, speech" or other aspects of "skills, training or expertise" relevant to psychiatric practice. The APA pretty much sent a chilling message to all of the major television networks and print media. In effect they said that they cannot quote psychiatrists who are commenting on Donald Trump's dangerousness. They shut down freedom of speech. The new expanded definition is too broadly defined and impractical. 
Dr. James Fleming goes into great detail explaining the history of this rule, the March 2017 expanded definition, and how it is being wrongfully used to muzzle psychiatrists trying to do their due diligence in warning the public. It is named after former US Senator and 1964 presidential candidate Barry Goldwater. The issue arose in 1964 when Fact published "The Unconscious of a Conservative: A Special Issue on the Mind of Barry Goldwater". The magazine polled psychiatrists about US Senator Barry Goldwater and whether he was fit to be president. There was public backlash and Barry successfully sued Fact and won a large award for libel. Jim clarifies that it is not a rigid law or rule but rather is a guideline which, according to the Forward to the APA Ethics Code (available on APA website) "will be revised from time to time so as to be applicable to current practices and problems".  
The Goldwater Rule is actually section 7.3 of the Ethics Code, an annotation to section 7 which states that physicians, including psychiatrists, have an ethical  "responsibility to participate in activities contributing to the improvement of the community and the betterment of public health", i.e. it's not enough for doctors to only take care of their patients but they also should  engage in activities that help society. 
Dr. Lee has experienced great censorship in the media due to the Goldwater rule, which has been wrongfully applied. She is an expert on dangerousness and is not diagnosing. Rather, Trump's behaviors are dangerous, therefore, he is dangerous. And she has a duty to warn the public. Dr. Lee felt she was meeting the definition of Section 7 by saying this person who was running for (and is now serving as) president is potentially a very dangerous person to be leading our country. 
In April 2019, Lee gathered a panel of independent, top mental health experts that performed a mental capacity evaluation of Trump as a public service. This was made possible through the information that became available, under sworn testimony, in the Mueller report. Likewise, there exists a vast amount of behavioral data on Trump, much more than one would gather in an in-person session. He failed every criterion of mental capacity, making him unfit for virtually any job, but because she was blocked from the media, these damning results, which would predict Trump's disastrous handling of the pandemic, received little attention.
On October 25, 2020, the Washington Post published an essay by psychologist Mary Trump calling on the APA to allow psychiatrists to help inform voters about the dangers that her uncle, President Donald Trump, would pose in a second term.  
On October 27, one week before the election, the Post published a response by APA President Dr Jeffrey Geller. In addition to attempting to defend the APA's continued support for the so called "Goldwater Rule" which prohibits psychiatrists from rendering professional opinions on public figures, Dr. Geller called into question Ms. Trump's ethics, as well as, her patriotism. 
As an APA Life Member involved for many years in various components of the APA in Missouri and at the national level, Dr. Fleming was deeply disappointed by Dr. Geller's response and believes we can do better. Criticizing a written guideline or commenting on potentially dangerous behaviors of an authoritarian leader is neither unethical nor unpatriotic. Dr. Fleming wrote an open letter to Mary Trump. In it, he addresses several points raised in Dr Geller's letter while also attempting to shed light on the origins of the Goldwater Rule and some of the problems associated with it as an ethical principle. You can read his letter here: OPEN LETTER TO MARY TRUMP—Another Response to her plea to American Psychiatry.
James L. Fleming, MD, Board Certified Psychiatrist
To give his thoughts about Trump and the Goldwater rule, I invited Dr. Jim Fleming, a lifetime member of the American Psychiatric Association (APA), to discuss over video. Jim and I met by realizing we both contributed chapters to the book Anti-Semitism and Psychiatry: Recognition, Prevention, and Interventions. My chapter was explicitly about hate groups that turn people to become anti-semitic. I wrote about my contribution in a previous blog.
Dr. Jim Fleming is a physician and Board Certified Psychiatrist who has been in clinical practice since finishing psychiatric residency at St. Elizabeths Hospital in Washington, DC in 1989. He is a Life Member of the American Psychiatric Association (APA) and is currently Chair of the APA Caucus on Climate Change and Mental Health. From May 2015 to May 2020, he served as a Representative from Missouri to the APA's main governance body, the Assembly where he sponsored several successful resolutions on climate change policy and mental health including an effort requiring the APA to cease investments in funds primarily derived from fossil fuels income. Dr. Fleming also works closely with the Climate Psychiatry Alliance (CPA) (www.climatepsychiatry.org) serving on the CPA Steering Committee a small group of dedicated psychiatrists who also from the core leadership of the APA climate caucus.
Dr. Fleming's initial involvement with the APA Assembly coincided closely with Donald Trump's announcement that he was going to run for President. A year later it became clear that Trump was going to be a serious candidate despite lack of experience in government and a brash style of campaigning with name-calling and personal attacks on opponents, immigrants and critics. His behavior led to speculation from various quarters of including some psychiatrists about his "mental health" and fitness (or lack thereof) for office. This in turn led the APA to resume a vigorous defense of the then 43 year old so-called Goldwater Rule which prohibits psychiatrists from providing a "professional opinion" on public figures. Dr. Fleming first commented in an article published in the Missouri district branch of the Missouri Psychiatric Physicians Association. (see: missouri.psychiatry.org/apa_db_missouri/media/Forms/Newsletter%20Archive/MPA-3rd-Quarter-2016-Newsletter.pdf, pp. 6-9)
Stop the Assault on Experts
There is an assault on experts and institutions, including democratic ones. We care about our country, truth, justice, and the planet. We need to be able to look to experts for support and protection. Mental health professionals need to be able to say publicly their worries and fears. We need to make sure the most powerful person in America, in charge of so many, is sane and functional, when there is a question about fitness (mental and physical).
What can we do?
Start by learning more about the issue yourself by reading the resources linked to in this blog.

Put pressure on the APA and other institutions to not muzzle experts. The APA needs to uphold their duty to warn and to be concerned about the public.

Contact your legislators to inform them about the issue and advocate for legislation to allow for assessments of public leaders.

Join and participate in coalitions advocating for related legislation.

Make a personal commitment to not stigmatize people or weaponize mental health.

Support advocacy groups that work to reduce stigma.
When we look back at what transpired over the last four years, we see that Dr. Bandy Lee and other mental health experts were correct in warning about the dangerousness of Donald Trump. With more exposure, education, and changes, we can prevent this from happening again in the future.
Additional Resources
Video Interview: Dr. Jim Fleming