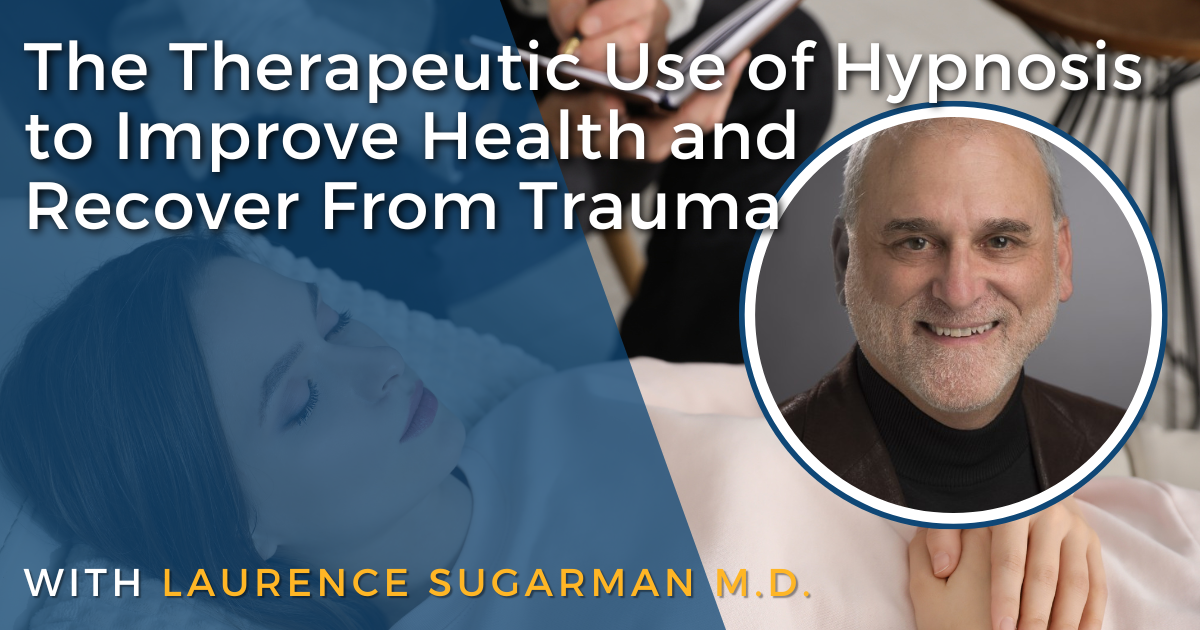 The COVID-19 pandemic and its economic impact has upended everyone's lives. In addition, people are forced to be online for long periods of time and we are all subjected to disinformation, propaganda, and assaults on what is normal and decent. Anxiety, stress, illness and death affect everyone directly.  Consequently, our mental health impacts our immune systems. Not everyone has strong interpersonal relationships to help them cope. Many people are experiencing terrible strain and suffering due to a loved one being recruited into a group which has fundamentally changed their personalities.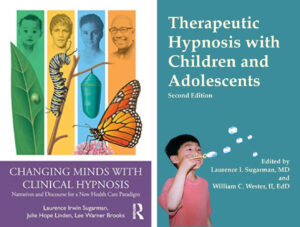 Unfortunately, there is a wide variety of religious, political and commercial authoritarian cults actively recruiting on the World Wide Web. Many people look for help online and can be deceptively lured into unethical self-help groups. In researching QAnon, the anti-vax movement and conspiracy theory groups, I have encountered the use of unethical hypnosis and Neuro-Linguistic Programming (NLP)- used by non-mental health professionals. The focus of my work has been on undue influence. Unfortunately, the general public has typically been exposed to entertainers who do stage hypnosis to make people do funny and strange things on stage.
However, I am pleased to do a blog featuring the ethical use of hypnosis. Hypnotherapy done by experienced, credentialed professionals uses a powerful set of tools that can help people tremendously. It can be used to bolster emotional well being as well as help people develop concentration, focus and be more effective in their lives.  As a mental health professional, I have learned from some of the best ethical practitioners in the world. I belong to two professional associations–the American Society of Clinical Hypnosis and the International Society of Hypnosis. The use of hypnotic suggestions is a powerful tool to cope with pain control. It can help people sleep more soundly. It can also be useful to bolster our body's immune system. When used therapeutically by a mental health expert, it can have positive side effects that include improving health and recovering from trauma.
For the record, I have decided decades ago to not use clinical hypnosis with cult and undue influence clients, except in rare circumstances. I do teach my clients about hypnosis and help them identify how hypnosis was used in their cult programming. For example, most ex Scientologists are unaware that its founder, Ron Hubbard was a hypnotist and that the courses are largely based on hypnosis.
I met Laurence Sugarman, MD, in 2012 in Germany at an International Society of Hypnosis conference and we quickly became fans of each other's work. I learned he was a pediatrician, professor, author, and subject-matter expert. He is also a talented musician. He is a full-time health practitioner with an interest and expertise in autism spectrum disorder. He co-wrote, with William Wester II, EdD, a textbook: Therapeutic Hypnosis with Children and Adolescents, 2nd Edition. In this completely revised, updated and expanded volume, the editors have brought together some of the fields most outstanding contributors to examine the wide-ranging applications and promise of the use of hypnosis with children.
His latest book is entitled Changing Minds with Clinical Hypnosis. I believe that this book could and should be part of a major shift in the current health care system! It is a scientifically current, integrative, and practical guide for understanding clinical hypnosis and its place within a new health care paradigm. Blending four original short stories with a treatise, it alternates narrative prose with health science discourse to create a framework for embracing systemic emotional and relational elements that lie beyond diagnosis, medication, surgery, and psychotherapy.
Laurence Sugarman, MD
Laurence Sugarman is Research Professor and Director of the Center for Applied Psychophysiology and Self-regulation (CAPS) in the College of Health Sciences and Technology at Rochester Institute of Technology; Clinical Associate Professor in Pediatrics at the University of Rochester School of Medicine and Dentistry, and a behavioral pediatrician at the Easter Seals Diagnostic and Treatment Center, Rochester, New York. A graduate (BA) of Washington University, he earned an MD from the University of Missouri School of Medicine. After training in pediatrics at the University of Rochester he spent 26 years in pediatric practice developing clinical strategies that effectively address psychobiological problems by helping people help themselves. Dr. Sugarman has achieved international recognition for his teaching and writing in the field of hypnosis and biofeedback with children. He is a Fellow, past Vice-President, and Co-Director of Education with the American Society of Clinical Hypnosis and Immediate Past President of the American Board of Medical Hypnosis. Under his direction, CAPS at RIT drives innovation in health care by promoting the integration of psychophysiological self-regulation.
Discussion
The purpose of this interview and blog is to share Sugarman's work and inform the public on mutually beneficial and complementary information. Laurence starts by quoting something he tells all of his students:
"All dichotomies are false dichotomies. We create a dichotomy for its usefulness of seeing poles but we live in the gray."
And my Influence Continuum model supports this. It is a container that shows these poles. It is a light vs dark spectrum with lots in the middle. The BITE Model of Authoritarian Control criteria and evaluation of the credentials of the practitioner (ethical or not) are helpful in assessing matters, too.
Laurence goes into detail about health and healing and disease, along with the different approaches. We need to not only understand cells and genes on a molecular level but also the inputs into how they are expressed which include community, culture and experiences. This adds an infinite complexity. Healing our mind affects and helps our body. We need to consider not just how our feelings affect our immune system but how our immune system shapes our mind.
"Our life experiences are grounded in our potential to express certain genes and our genetic expression forms a filter through which we see the world and experience things."
We need to take a systemic, holistic approach rather than just the notion of a categorical approach that breaks things down. Additionally, Dr. Sugarman discusses the importance of self-regulation. And now, his interest has broadened beyond pediatrics to how do we change health care?
Some of the key concepts he shares include that first, we live in embodied minds and we need to understand the mind as containing our immune system, skeletal system, thoughts, experiences, and organ systems. Second, we are constantly changing and evolving and we add intention to that along with our interpersonal relationships.  Lastly, health is not the absence of disease.
So, how do we develop a sense of intentional resilience? Yes, we all die. But, the question is about how we live and how we build that ability.
We need to understand the mind and how it changes. We need to understand it as a systemic information flow throughout the system, limited to some extent by our corporeal body.
Our life is a series of unfolding algorithms that increase our mind's potential which affects social relationships. Hypnosis can be at the core of all healing. When used therapeutically, it has significant positive side effects. People feel better about themselves, feel empowered. We can even learn self-hypnotic techniques to combat anxiety.
Of utmost importance is the need to learn to be present. People who have been involved with a mind control cult have a split or dissociative experience where they have their cult identity with all the beliefs, loaded language, behaviors and everything else and then they have themselves. To recover from that trauma and abuse, they need to be present and not get sucked back into what had been said to them in the past, phobias that exist in their head.
We no longer need to take a reductionistic and pathologically oriented view of disease but need to take a holistic and systemic view of a person's life as well as the therapeutic relationship of the healer. We need to empower ourselves to maximize our own resources and power so that we can look with curiosity and confidence and approach the future with resilience. We can have a positive orientation to the future and can absolutely drive improved health.
Interview