"Children's Rights are Human Rights" is the first thing you see when visiting the CHILD USA website. CHILD USA is a 501(c)(3) nonprofit think tank dedicated to protecting kids and preventing abuse. Its two founders are law professor and author Marci Hamilton and Dr. Rita Swan. Both are dedicated to ensuring children receive proper medical treatment (but do not provide direct services). Marci is the Founder and CEO of CHILD USA, which is the successor organization to Rita Swan's CHILD Inc. I have had the opportunity to meet and know both of these extraordinary activists through my involvement on the advisory board of the Child-Friendly Faith Project spearheaded by Janet Heimlich.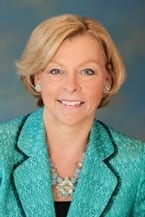 Marci A. Hamilton, JD
Last Wednesday, October 10th, 2018, Marci Hamilton, JD, traveled to Boston to present on her work to abolish any statutes of limitation for child sexual abuse. I admire and respect her work and invited her to present to our forensic think tank at Harvard, the Program in Psychiatry and the Law. She kindly allowed me to do an impromptu video with my iPhone and, with the Program founders permission, include the actual video of her talk in this blog.
Some important takeaway points from her talk are that every state, that cares about justice, should abolish a time limit to report sexual abuse. Ideally, federal laws should be changed that will allow criminal charges to be brought whenever a victim comes forward, and forensic evidence, like the results of a rape kit, should be preserved forever. Rape kit DNA samples should be entered into a secure online database. It is absolutely absurd to me that there are tens of thousands of rape kits still waiting to be processed and entered into such a database in order to find and prosecute predators.
During her talk, we learned a number of things including how civil litigation has allowed discovery which has led to revealing widespread institutional child abuse within the Catholic Church, the Jehovah's Witnesses, and other religious institutions. When children are being abused, while in a family system or an institution which is committed to keeping things secret rather than protecting children, the law should step in to prevent further harm and abuse. When the Catholic Church, the Watchtower, or any other organization threatens to excommunicate anyone who tells about sexual abuse in order to protect its reputation rather than its membership, there is something horribly wrong! Policies must be changed. Giving an organization tax-exempt status should not excuse them from mandatory reporting of abuse. Leadership must be held accountable for covering up criminal acts!
Marci Hamilton (CHILD USA) and I (Freedom of Mind), through my research non-profit Freedom from Undue Influence, are planning, in the near future, to conduct research into child abuse within cults and religions.
Please watch this talk and share it widely. We love our children and wish to see them protected.
Video:
Additional reading: