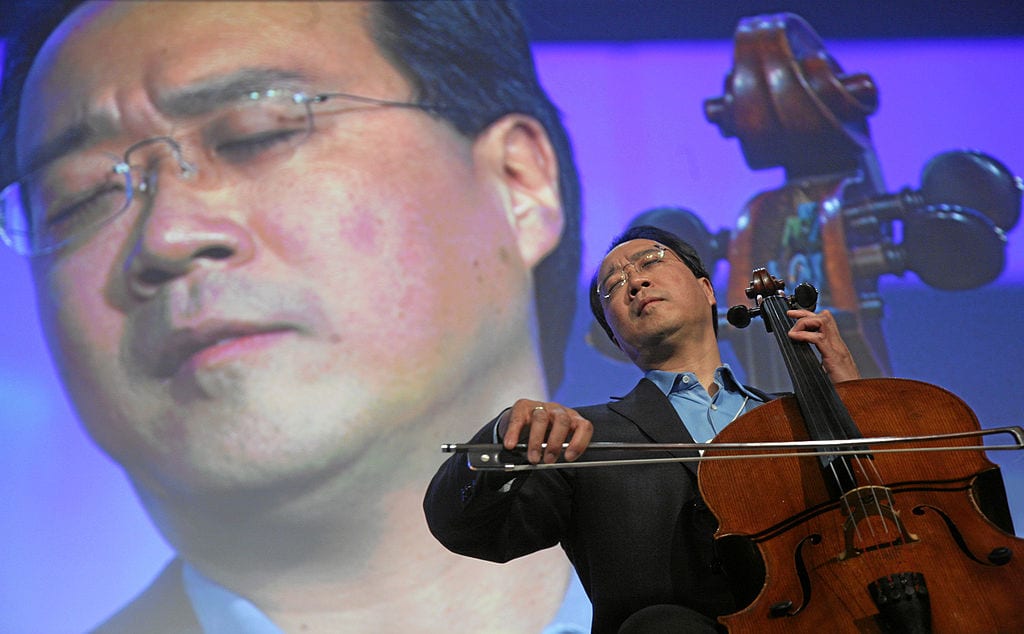 By World Economic Forum from Cologny, Switzerland [CC BY-SA 2.0 (http://creativecommons.org/licenses/by-sa/2.0)], via Wikimedia Commons
This week my family was invited to an advanced showing of a new documentary, The Music of Strangers: Yo-Yo Ma and the Silk Road Ensemble which will be premiering in NY, LA and other places in June.
I invite you to watch the trailer for this extraordinary movie about a most extraordinary group of genius musicians from all over the world.
Trust me, it will show the very deepest and best of being human and how the "universal language of music" can break down all kinds of barriers and preconceptions. Watching it fed my creative soul- no kidding. It also showed how some of the musicians featured were suffering from trauma of their people. Examples include the crushing sanitizing of the "cultural revolution" of Mao Tse Tung in China- which abolished the arts, the trauma of Syrian people, and the oppression of the Iranian government. The aliveness and spirit of these amazing people gave me hope for the future of humanity.
Freedom of Mind is not just about fighting against undue influence. It also proposes that with Freedom of Mind, we can achieve incredibly transcendent artistic and noble endeavors for coming together as a species. Please go out of your way to watch the movie when you can and to promote it widely!
Have a nice Memorial Day Weekend!