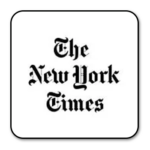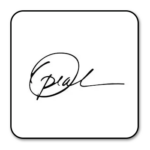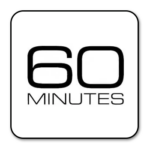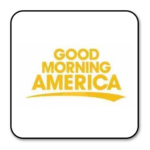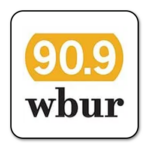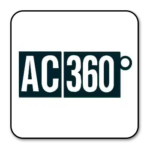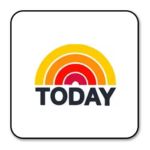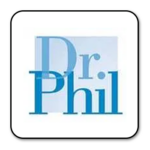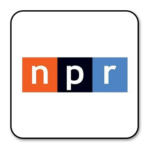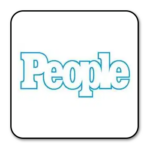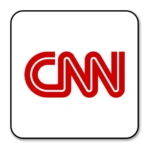 Media Inquiries:
The FOM Press Kit provides background information about Dr. Steven Hassan and the work of the Freedom of Mind Resource Center. Please direct requests for interviews, quotes, and information related to undue influence to mediarelations@freedomofmind.com.
Updated 3/6/2023
Recent Media:
Daily Beast 3/3/23: The Mysterious 'Sisterhood' Tearing Families Apart
Go Ask Ali Podcast 3/2/23: Anyone Could Join a Cult w/ Dr. Steven Hassan
Impact x Nightline Podcast 2/17/23: Under His Spell: Sarah Lawrence Dad Turned Predator
WBUR Here & Now 2/14/23: How easy is it to get trapped in a cult?
WBUR Here & Now Op-Ed 2/14/23: Hulu's new cult doc 'Stolen Youth: Inside the Cult at Sarah Lawrence' proves what Trump and QAnon know: It's actually very easy to manipulate people's minds
Scary Mommy 2/7/23: I Caught My Kid Googling Porn. Now What?
Daily KOS 2/6/23: Televangelists Claim that Biden is a Demon
American Psyop Podcast with Wes Clark, Jr. 1/31/23: Bonus Episode with Dr. Steven Hassan
Five Minute News: the Weekend Show with Anthony Davis 1/29/23: Top Cult Expert EXPOSES the SECRETS of MAGA Mind Control
Jon Atack, Family, and Friends 1/28/23: authoritarianism, expertise, and why we have hope
Skeptic: the Michael Shermer Show 1/28/23: Combatting Cult Mind Control, Freedom of Mind, and The Cult of Trump
Psychology Today 1/19/23: Labor Trafficking is Human Trafficking
New York Society for Ethical Culture 1/8/23: Steven Hassan: 'January 6: Two Years Since the Violent Coup Attempt
The Jerusalem Post 12/25/22: 'Christian' missionary cult targets J'lem kids with party – report
Psychiatric Times 12/22/22: The Psychiatric Best Of: And the 2022 Winner Is… Freedom of Mind
Psychology Today 12/20/22: Human Trafficking: Sex Trafficking- How traffickers use undue influence on their victims
Growing Up In Scientology with Aaron Smith-Levin 12/16/22: Escaping from Scientology & Other Cults w. Dr. Steve Hassan
The Current with Matt Galloway 11/29/22: Japan launches inquiry into Unification Church, aka the Moonies
Here, There, and Everywhere: A Beatles Podcast 11/25/22: Ep. 34 – Dr. Steven Hassan
Uncovering the Truth Podcast 11/14/22: Social Media is Rewiring the Human Brain
Mobius Executive Leadership: the Next Practice Institute 10/25/22: How to Determine the Integrity and Trustworthiness of Spiritual Teachers and Communities 
The Five 8 10/21/22: XXIV: Instant Cult Classic Dr. Hassan appears at 29:17-55:06 
In Reality Podcast 10/18/22: The Hidden World of Political Cults
Salon 10/18/22: When Does a Political Movement Become a Cult?
Colorado Times 10/5/22: 'Reefer Madness' and the Troubled Teen Industry
Psychiatric Times 9/30/22: The Freedom and Suppression of Jazz in Russia
Psychology Today 9/27/22: Phobias: A Tool of Cult Indoctrination
Artful Living 9/21/22 Why Americans Can't Resist Multilevel Marketing Schemes
Voice of America News 9/20/22: Trump Seen Moving Closer to QAnon Conspiracy
NHK World – Japan News 9/15/22: Unification Church's ex-member explains how it gains political influence
Chelsea Suarez 9/12/22 How To Get Loved Ones Out of Network Marketing | Interview with Cult Expert Dr. Steven Hassan
MeidasTouch Network – The Weekend Show 9/4/22: Top Cult Expert DISSECTS the MAGA Cult and how to BREAK THE SPELL
NHK World – Japan News 9/2/22: Ex-Unification Church Member Details Group's Political Influence
Donald Trump Controversy 8/22/22: Trump and Pompeo Attended a 'Moonies' Event Amid Japan Controversy
Business Insider 8/20/22: Donald Trump and Mike Pompeo spoke at a 'Moonies'-affiliated event, despite Japan controversy
First Nations Cares Webinar 8/17/22: Mind Control and Colonization – Part II
Uncovering the Truth Podcast 8/8/22: Jim Jones, Tony Robbins, Undue-Influence w/ Cult-Expert Dr. Steven Hassan
Worldwide: The Unchosen Church 8/3/22 Ep 1.11: The End Times and Final Revelations
The Daily Beast 7/31/22: Shinzo Abe's Assassin Succeeds in Twisted Plot to Expose Japan's Deep Ties with 'Cult'
Big Picture Science 7/25/22: Skeptic Check: Shared Reality
Business Insider 7/25/22: Mass weddings and cult accusations: Who are the 'Moonies' and what is the Unification Church?
RADICALIZED: Truth Survives Podcast  7/18/22 EPISODE 33: Cult of Trump, Cult of Flynn, Cult of Dugin with Special Guest Dr. Steven Hassan
The Sydney Morning Herald 7/17/22: Why do smart people join cults? And how do they get out of them?
The Washington Post 7/12/22: How Abe and Japan became vital to Moon's Unification Church
Insider 6/27/22 4 signs that someone you know has joined a cult, according to a mind-control expert
Banfield News Nation 6/23/22: Ex-Google worker claims religious sect members pushed him out
Thom Hartmann Program 6/20/22: Cult Expert Sees 95% Chance of Worsening Trump Violence 
Worldwide: The Unchosen Church 6/15/22: "God Speaks to Us:" An Insider's Guide to the Worldwide Church of God
Times of London 6/15/22: Tik Tok Star Miranda Derrick 'in Thrall to Cult', say family
The Independent UK 6/15/22: 'Someone is influencing Ginni': How the wife of a Supreme Court justice became part of the 'Trump cult'
Salon 6/13/22: Cult expert Steven Hassan sees 95% chance of worsening pro-Trump violence
The European Society of Hypnosis 6/2/22: An Interview with Steven Hassan (page 14)
Center for Humane Technology 6/2/22 How Social Media Features Parallel Cult Techniques
MLM Conference 2022 6/1/22 Session 7: How do victims recover & https://vimeo.com/726035054
Center for Humane Technology 5/26/22 Cults, Social Media & Shared Manipulation Techniques
Dave Troy Presents 5/26/22: Cults & Disinformation with Dr. Steven Hassan
Psychiatric times 5/22/22 Combating Cult Mind Control
SpyTalk Podcast 5/19/22: Going Mental
Your Undivided Attention Podcast 5/5/22: How To Free Our Minds with Cult Deprogramming Expert Dr. Steven Hassan
Yale News 4/27/22: Religious group facing "cult" allegations looks to recruit members on Yale's campus
BBC Reel 4/26/22: The psychological tricks that make cults so dangerous
Stand Up! With Pete Dominick 4/18/22 SE Cupp sits in for Me and Interview's Cult Expert Dr. Steven Hassan Episode 586
The Aquinas 4/10/22: The Risk of Cancel Culture
Hill Reporter 4/7/22: WATCH: Cult Expert Explains How Ginni Thomas has Been 'Radicalized
TEDxMidAtlanticSalon 4/6/22: The Psychology of Dictatorship
Inside Edition 4/5/22: Does Ginni Thomas' Cult Past Explain Her Interest in QAnon and 2020 Election Conspiracy Theories?
Greater Boston 4/5/22: How to know if you're in a cult — and get out
Newsweek 4/2/22: Trump 'Loved to Gossip' With Ginni Thomas About Who Was Disloyal: Grisham
The Independent 4/1/22: Ginni Thomas: New footage shows MAGA activist 'exposing' self-help cult in the 1980s
MSNBC News 4/1/22: From cult to Court: How Ginni Thomas found her influence
Raw Story 4/1/22: Cult expert claims this never-seen-before footage features Ginni Thomas discussing Lifespring experience
Business Insider 3/31/22: Newly unearthed footage shows Clarence Thomas's wife Ginni Thomas discussing her spiritual struggles after leaving a cult
The Independent 3/25/22: Bad Vegan Sarma Melngailis and the curious allure of cults
The Rise and Fall of LuLaRoe 3/22/22 Ep.5: The Psychology of MLMs
TEDx Boston 3/7/22: TEDxBoston: How to tell if you're brainwashed?
ABC Australia Overnights: How do cult leaders gain such a strong influence on their followers?
Psychiatric Times 2/19/22: Putting the New Framework into Practice
International Center for the Study of Violent Extremism 2/16/22: Influence, Authoritarianism, and Cults
Psychiatric Times 2/12/22: A New Framework: Exploring Efficacy
BBC Learning English EPISODE 220210 2/10/22 Leaders share their tips for success: Keeping mental health in focus: Steven Hassan
BBC Learning EPISODE 220208 English 2/8/22 Cults: The dark side of leadership
Psychiatric Times 2/5/22: Responding to Authoritarian Cults and Extreme Exploitations: A New Framework to Evaluate Undue Influence
The Control Variable 2/3/22: True Believers
Mea Culpa with Michael Cohen 1/14/22: Special Report!! The Making of a MAGA Fanatic + A Conversation with Cult Expert Dr. Steven Hassan
Psychology Today 1/14/22: Multi-Level Marketing Groups Operate Much Like Cults
FNCARES 12/13/21: Mind Control and Colonization – FNCARES Fall Talk 2021
Snopes 12/8/21: QAnon Group Holed Up in Dallas Awaits Trump and JKF's Return (Still)
Psychology Today 11/23/21: The Definitive Guide to Helping People Get Past "The Big Lie"
Everyday Cults. Everyday People. Podcast 10/15/21: BEHAVIOR- Love is Stronger Than Mind Control
Everyday Cults. Everyday People. Podcast 10/9/21: INFLUENCE – from mild to extreme and everything in between
Narativ Live with Zev Shalev 10/6/21: Cults, Covid and Mind Control Part 1
Narativ Live with Zev Shalev 10/6/21: Cults, Covid and Mind Control Part 2
980 CKNW Weekend Mornings 10/3/21: How anti-vaccine tactics and social media go hand in hand
CNN NewDay TV Appearance 10/2/21: What cult expert thinks about the anti-vaccine movement
Psychology Today Blog 9/30/21: Mental Health, Suicidal Feelings, and Authoritarian Cults
CNN Business 9/29/21: Anti-vaxxers are using the same tactics as cults do to attract followers on social media
Psychology Today Blog 9/20/21: Shunning: The Trauma of Being Cut Off
Rolling Stone 9/18/21: 'Oh My God, We're In a Cult': New Docuseries Shows the Dark Side of Clothing Brand LuLaRoe
USGAudio Podcast 9/15/21: The Followers: Madness of Two
Roys Report 9/13/21: Trump Appears at 'Moonie' Event; Cult Expert says Unification Church "Interwoven" into GOP
Narativ Live with Zev Shalev 9/12/21: A Bear in Our House Part 1
Insider 8/31/21: Cult experts explain why R. Kelly's accusers would stay in his orbit despite harrowing abuse allegations
WGN Radio 8/29/21: Cult expert Dr. Steven Hassan talks about the following of R. Kelly
Inverse.com 8/17/21: Cults are going virtual, but deprogramming needs one old-school tactic, say experts
Finding Humanity Podcast 8/11/21: Episode 7 – Indoctrinated: Helping Cult Members Find a Way Out | Janja Lalich
The Thom Hartmann Program Live 8/09/21:– Steven Hassan – 'Good way to die': An AR-15 worshiping Moonies sect mobilized for Jan. 6 and is recruiting the far right to its apocalyptic vision (Dr. Hassan appears at 1:08)
Raw Story 8/03/21: 'Good way to die': An AR-15 worshiping Moonies sect mobilized for Jan. 6 and is recruiting the far right to its apocalyptic vision
Vice TV 7/28/21: Vice Versa: Crusaders
World Mental Health Coalition 7/17/21: A Project for National Healing: Authoritarian Cults, Shared Psychosis, and Media Indoctrination
ICSA 2021 Annual Conference 7/14/21: The Cult of Trump: How to Speak Respectfully & Strategically to Promote Re-Eval + Q&A (Steve Hassan)
The Boston Globe 7/9/21: RC leader dismisses students' criticism as 'attack'
The Jordan Harbinger Show 7/1/21: 529: Qualms about QAnon Mom and Her Starseed Schtick | Feedback Friday
PolitiFact 6/30/21: Misinformation and the Jan. 6 insurrection: When 'patriot warriors' were fed lies
Psychology Today Blog 6/20/21: Freedom of Mind for LGBTQ People
Canadian Broadcasting Company (CBC) 6/17/21: Church fighting pandemic restrictions is cult-like, former worshippers, expert allege
Bialik Breakdown 6/17/21: Steve Hassan: Spotting a Cult, Hidden Hypnotism & Indoctrination in the Digital Age
The Farm Podcast 6/7/21: Cults, Mind Control, and the Rod of Iron Ministries w/ Steven Hassan & Recluse
Psychology Today Blog 6/5/21: Understanding Cults: The Basics
Slate 6/1/21: The Man Who Wants to Free Trump Supporters From "Mind Control"
The Lincoln Project 6/1/21: The Cult of Trump
Sojourners 6/21: WHEN CONSPIRACY THEORIES COME TO CHURCH How to deprogram followers of Trumpism and other extremist cults.
ABC Science 5/23/21: Believers in QAnon and other conspiracy theories reveal how they climbed out of the rabbit hole
Hebrew College 5/20/21: Cults & Conspiracies: An Introduction for Clergy and Educators with Dr. Steve Hassan
Poynter – Politifact 5/13/21: Speaking the Truth: Mind control and fact-checking
PolitiFact 5/13/21: United Facts of America: Christiane Amanpour on truth, objectivity and the assault on democracy
Multilevel Marketing 5/1/21: The Consumer Protection Challenge Hosted by The College of New Jersey School of Business April 30th / May 1st
Multilevel Marketing Conference 5/1/21: Panel 6 – How do MLMs recruit and retain participants?
Scientology: Fair Game with Leah Remini & Mike Rinder 5/10/21: Episode 40: Cult Expert Dr. Steven Hassan
Psychology Today Blog 5/8/21: Protect Children from Harm by Destructive Cults
Psychology Today Blog 4/13/21: The Definitive Guide to Helping People Trapped in a Cult
Independent 4/2/21: 'They mix social media branding with the deep pull of religion': SoulCycle, OneTaste, and the cult of wellness
Commonwealth Club of California 3/30/21: Cult-like Behavior in Extreme Trump Followers
Business Insider 3/28/21: Former Moonies cult members are working with families of QAnon believers to help their loved ones get a grip on reality
The Jordan Harbinger Show 3/26/21: 487: Connect with Cult Father, or Don't Even Bother? | Feedback Friday
Salon 3/25/21: QAnon and the Trump cult: Expert Steven Hassan on whether they can be saved
Psychology Today 3/23/21: Why Cancel Culture By Anyone Is Harmful and Wrong
LA Times 3/18/21: QAnon's 'collateral damage': Families struggle to pull loved ones back from the brink
The Guru Magazine 3/17/21: Family Denies Sedona Guru Kaia Ra's Bizarre QAnon-like Claims
KGNU ChatChat – Claudia Cragg 3/11/21: How To De-Cult a #Trumpie Or Your #QAnon Friend
Access Hollywood 3/11/21: Inside The Minds Of Cult Leaders: Expert Exposes Key Traits The Notorious Figures Share
Nevada Public Radio 3/8/21: After QAnon, How Do Families Mend Relationships?
88.5 WMNF MidPoint with WMNF News Thursday 3/4/21: The Cult of Trump
NPR 3/3/21: 'Exit Counselors' Strain To Pull Americans Out Of A Web Of False Conspiracies
A Little Bit Culty Podcast 3/1/21: Cults 101: Dr. Steven Hassan & The BITE Model
Gizmodo 3/1/21: QAnon, CultTok, and Leaving It All Behind
Australian Broadcasting Corporation's (ABC) Background Briefing 2/27/21: Mount Eliza ashram guru Russell Kruckman accused of sexually abusing multiple women
Majority 54 Podcast 2/25/21: S3E38 Ted Cruz's Human Suit
The Daily Beast 2/24/21: Olympian McKayla Maroney Ensnared in Mystery 'Cult' the Church of the Master Angels
Mormon Stories Podcast w/John Dehlin 2/23/21: 1400: HOW TO HELP A LOVED ONE WHO BELIEVES IN QANON – CULT EXPERT STEVEN HASSAN
Politico 2/19/21: 'This Crap Means More to Him Than My Life': When QAnon Invades American Homes
The Jordan Harbinger Show 2/18/21: QAnon with Steven Hassan & Jordan Harbinger
Newsy 2/18/21: QAnon 'ReQovery' Meets Reality: U.S. Is Far Behind In Deradicalization
ICSVE Panel Discussion 2/11/21: Understanding Q-Anon
Stand Up! With Pete Dominick 2/10/21: 283 Former FBI Ali Soufan and Cult Expert Dr Steven Hassan
New England Psychologist 2/9/21: Adoption of QAnon beliefs similar to cult following
CNN Newsroom Brooke Baldwin 2/8/21: S2021 E26
CNN Business Perspectives 2/4/2021: I was a member of a cult. Here's how to bring QAnon believers back to reality
The Lincoln Project (LPTV) 2/2/21: The Breakdown: Rick Wilson and Tara Setmayer
WNYC The Brian Lehrer Show 2/1/21: Losing Families to QAnon
Elite Daily 2/1/21: What Happens To Trumpism After Trump? This Isn't Over
The Boston Globe 1/29/2021: Q&A: The end of Cult 45? Steven Hassan was in a cult and has studied cults for decades. He says Trump's most ardent followers need help breaking out of theirs.
NECSI COVID Community Action Summit 1/28/21: A Cult Expert's Advice on Dealing with Anti-Vaxxers and General Vaccine Hesitancy
Dagens Næringsliv Paper 1/28/21: THE MAN WITH THE GOLDEN SUBMACHINE GUN
MPR News with Kerri Miller 1/26/21: How to help a loved one who is caught in a web of conspiracy theories 
Big Picture Science Podcast 1/25/21: Skeptic Check: Shared Reality 
TBZ Brookline 1/25/21: Our Fellow Americans with Dr. Steven Hassan and Rabbi Tiferet Berenbaum 
The Hill 1/24/2021: QAnon enters new period of danger, opportunity
Washington Post 1/22/21: Trump is gone, but Marjorie Taylor Greene is keeping up the cult
CTV News 1/21/21: These Canadians lost their loved ones to Qanon. Is there any hope of getting them back?
Inverse 1/21/21: THE PSYCHOLOGICAL REASON WHY PEOPLE JOINED A UFO CULT. Heaven's Gate director Clay Tweel talks psychology of cult membership.
Vanity Fair 1/21/21: "SO MANY GREAT, EDUCATED, FUNCTIONAL PEOPLE WERE BRAINWASHED": CAN TRUMP'S CULT OF FOLLOWERS BE DEPROGRAMMED? 
CNN Appearance 1/19/21: Dr. Steven Hassan on The Cult of Trump with Alisyn Camerota 
Raw Story 1/19/21: Cult expert tells CNN how to deprogram Trump's most fanatical supporters
Katie Couric Interview 1/12/21: Former Cult Follower Describes How President Trump Has Created a Cult Following.
San Francisco Chronicle 1/17/21: Experts see cult-like behavior in Trump's most extreme followers. Breaking them free may not be easy 
NorthJersey.com Christopher Maag 1/12/21: The 'Cult of Trump' can be healed. It will take years of work and empathy, not shouting 
WBZ4 CBS Boston: Author Steven Hassan Discusses His New Book, 'The Cult Of Trump'
Nevada Public Radio 12/9/20: Nevada QAnon Followers Spread Online Conspiracy Theories In Real Life
BBC The Orgasm Cult 12/9/20: 8. Is One Taste a Cult?
Vice News 12/18/20: How to Talk to Your QAnon Family During the Holidays
The Boston Globe 12/17/20: A cult expert's advice for celebrating with politically divided family over the holidays
CNN 11/26/20: Here's a cheat sheet for Thanksgiving's inevitable politics talk
MSNBC 11/20/20: The ReidOut 11/20/20 E2011021 featuring Steven Hassan, Mary Trump, & Joy Reid
Today Extra, Australia TV 11/08/2020: Interview with Steven Hassan
BuzzFeed News 10/29/20: These Teachers Are Struggling To Pull Their Students Out Of A QAnon Rabbit Hole
Cosmopolitan 10/28/20: How to Help a Friend Who Believes in QAnon Conspiracy Theories
Psychology Today 10/26/2020: Authenticity, Compassion and Overcoming Propaganda: Politics and Rhetoric Can Bias Us Against Equality
NBCNews 10/24/20: If Trump loses the election, QAnon will also lose support — and eventually disintegrate
TEDxMidAtlantic 10/22/20: Dismantling QAnon
The GOOP Podcast 10/20/20: What Makes Us Vulnerable to Mind Control?
STARZ Documentary 10/18/20: Seduced: Inside The NXIVM Cult
Financial Times 10/15/20: Is QAnon a game gone wrong? | FT Film
Mashable 10/3/20: Some people are more likely to believe conspiracy theories. Here's how to know if you're one of them
The Associated Press 9/28/2020: Barrett tied to faith group ex-members say subjugates women
Mashable 9/23/20: The most effective ways to support a loved one who believes in QAnon
NBCNews 9/11/20: Trump's QAnon followers are a dangerous cult. How to save someone who's been brainwashed
Forbes 8/26/20: How To Talk With—And Maybe Help—Someone Who Believes In QAnon And Other Conspiracy Theories
Oprah Magazine 8/25/20: The Warning Signs of a Dangerous Cult Can Sneak Up on You-An expert explains how to spot the red flags
Interview with Mike Faith 8/24/20: The Cult of Trump – An Interview w/ Steven Hassan About Cults, Deprogramming, and Defining a Cult
The Cult of Trump 8/20/20: Book Trailer
World News Group 8/19/20: Questions about QAnon: The apocalyptic internet movement QAnon is gaining followers by the thousands, and churches are slow to respond
Psychology Today 8/7/20: Psychiatrist as Fly-On-The-Wall at Trump's Axios Interview
Medium, Interview with Sansu the Cat 8/6/20: "Cults," Moonies, and Trump: Seven Questions for Steve Hassan
MIT Technology Review 7/26/20: It's too late to stop QAnon with fact checks and account bans
Rutland Herald 7/25/20: On Faith: Trumpism is a cult
American Dignity PAC 7/24/20: Documentary Trailer
Point of Inquiry 7/23/20: Steven Hassan On Breaking Down The Cult Of Trump
The Art of Being Dar – with Dar Dixon 7/7/20: The Steven Hassan Experience
Conspirituality Podcast 7/2/20: Episode 6-Grappling with the Cult of Trump (w/Steven Hassan) (Dr. Hassan appears at 37:00)
What to Reid with Joy-Ann Reid 6/30/20: Featured Author – Steven Hassan "The Cult of Trump"
Byline Times 6/18/20: Veneration of Donald Trump Is a 'Personality Cult'
The Sun 6/18/20 'VIRAL' MARKETING Coronavirus pandemic is helping doomsday cults recruit new followers
Stand Up! with Pete Dominick 6/16/20: 127 Steven Hassan, Eric Segall, Michelangelo Signorile
Today Extra, Australia TV 6/9/20: Interview with Steven Hassan
Stand Up! with Pete Dominick 5/27/20: 113 SE Cupp and Cult Expert Steven Hassan
Washington Monthly 5/23/20: We Need to Speak Honestly About the GOP's Evolution Into a Conspiracy Cult
TALES from the RABBIT HOLE, Mick West 5/14/20: Episode 44: Steven Hassan – Cults and Conspiracies
Mark Vicente 5/3/20: WTF IS ON MY MIND? – EPISODE 1: ABUSING OUR EXISTENTIAL CRISIS
Happymag.tv, Dan Shaw 4/30/20: Top End Girl, The Cult of Trump and more: Happy's weekend reading
Crime Beat on ArtistFirst Radio with Ron Chepesiuk 4/30/20: Steven Hassan, author of The Cult of Trump
Business Insider 4/17/20: Trump falsely claimed his 'authority is total' as president. An expert on cults says this assertion could be taken right out of the 'cult leader playbook.'
The Intellectualist 4/16/20: Cult Experts Warn That Trumpism Has Become A Death Cult Akin To Jim Jones
The Young Turks, The Damage Report 4/16/20: Trump sheeple in Michigan and other states have taken to the streets (Dr. Hassan appears at 41:23)
Salon, Raw Story 4/7/20: Cult expert Steven Hassan: Trump's "mind control cult" now faces an existential crisis
Mother Jones 4/4/20: Cult Experts Warn That Trumpism Is Starting to Look Awfully Familiar
Psychology Today 2/8/20: Is America Governed by a Cult? Several books suggest that President Trump is a cult leader. Is he really?
Huffington Post 2/7/20: Trump's Acquittal Shows The GOP Senate Acts Like A Cult
EconoTimes 1/20/20: Lev Parnas and Michael Cohen say working for Trump is 'cult-like,' expert confirms comments
Rawstory 01/21/20: A psychiatrist explains the disturbing truth about how Trump's madness infected Alan Dershowitz
Business Insider 1/17/20: Lev Parnas and Michael Cohen are right to think working for Trump was like being in a cult, according to a cult expert 
Los Angeles Times, Virginia Heffernan 01/10/20: Column: Call Trumpism what it is: a cult
Cult Research, Jon Atack 1/9/20: RESPONSE TO BENJAMIN ZELLER'S ARTICLE: "THE CULT OF TRUMP? WHAT 'CULT RHETORIC' ACTUALLY REVEALS"
Psychology Today, Ravi Chandra M.D., D.F.A.P.A. 12/23/19: The Cult of Trump: A new book describes the cult of partisanship
Patheos, James Haught 12/16/19: Trump as Jim Jones?
VOX 12/13/19: Is Trumpism a cult? A new book from a former cult member makes the case
CNN Reliable Sources with Brian Stelter 11/24/19: New book says there is a 'cult of Trump'
WGBH, Greater Boston TV 11/7/19: Author Steven Hassan On Book 'The Cult of Trump' And How It Came To Be
Daily Kos 10/22/19: Steve Hassan's The Cult of Trump: A Leading Cult Expert Explains How the President Uses Mind Control
Salon 10/22/19: Can members of the Trump cult be deprogrammed after the leader falls? Steven Hassan says yes
Today Extra, Australia TV 10/21/19: Interview with Author Steven Hassan
Daily Mail 10/16/19: Fake enemies, loaded language, grandiosity, belittling critics: Cults expert claims Donald Trump's tactics are taken straight from playbook of Sun Myung Moon, David Koresh and Jim Jones
Harper's Bazaar 10/15/19: Why Is Anyone Still Supporting a Supervillain like Trump?
The Raw Story 10/14/19: Ex-cult member imagines terrifying end game to Trump's presidency: 'He might take everyone with him — like Jim Jones'
The Daily Beast 10/13/19: Take It From a Former Moonie: Trump Is a Cult Leader
Medium 10/7/19: What Trump Has in Common With Cult Leaders
Huffington Post 8/13/19: How MLMs and Cults use the Same Mind Control Techniques
The Jordan Harbinger Show 8/13/19: 237: Steven Hassan | Combating Cult Mind Control Part One
The Jordan Harbinger Show 8/13/19: 237: Steven Hassan | Combating Cult Mind Control Part Two
VICE 11/14/18: A Former Cult Member Explains How He Escaped
VICE 9/5/18: NXIVM, Jordan Peterson, and the Reincarnation of Ayn Rand's Cult
New York Times podcast with Charles Duhigg 8/6/18: Change Agent #3, "The Talk"
The Daily Beast 7/26/18: Church Accused of 'Terror' Recruits on College Campuses
Human Current Podcast 7/26/18: Episode 94 A Complex Systems Approach to Countering Mind Control
Gizmodo 6/20/18: How Internet Spiritual Guru Teal Swan Targets Desperate People Online
Gizmodo The Gateway Podcast 6/20/18: Teal Swann: Part 4 "Tribe"
Mormon Stories Podcast, John Dehlin 6/6/18: What The Mormon Church Can Learn From Cults to Do/Be Better
VICE 5/23/2018: A Cult Expert Tells Us Why the NXIVM Story Is Far from Over
The Republic – azcentral.com 5/9/2018: Cults increasingly gain followers on Facebook, Twitter, YouTube
The Chauncey DeVega Show 3/6/2018: podcast episode 178
Salon 3/6/2018: Is Donald Trump a cult leader? Expert says he "fits the stereotypical profile"
CNN 2/13/2018: Are you susceptible to brainwashing?
Southern Poverty Law Center 2/9/18: Anti-LGBT cult leader calls on followers to purchase assault rifles
American Variety Radio Court Lewis 01/4/18: Direct Link
VICE 11/23/17: How a Secret Society That Brands Women Sold Empowerment
CNN/HLN Heaven's Gate 11/15/17: Episode 5 "The Tape"
WNYT 10/21/17: Boston man provides insights into cults
VICE 8/11/17: How Cults Use YouTube for Recruitment
Rolling Stone 7/19/17: R. Kelly: Was He Really Leading a Cult?
WNPR The Collin McEnroe Show 4/11/17: Secret Governnment Mind Control Experiments (And Other Things Your Tax Dollars Paid For)
7 NEWS WSPA 2/28/2017: Experts weigh in on Word of Faith Fellowship abuse allegations
A&E 1/17/17: Leah Remini: Scientology & the Aftermath, S01 Ep 8
Joe Rogan Experience 8/7/15: Episode 680
CNN 9/17/14: ISIS and Political Cult Phenomenon
FOX25 Boston, 9/5/14: ISIS Recruitment Techniques
The Boston Globe 2/4/97: Steve Hassan's War on Cults
Interviews
Slate, Trumpcast, Virginia Heffernan 3/6/20: Trump's Mind Control Madness. Tactics cults use to lure members
Team Human with Douglas Rushkoff 2/19/20: EP. 148 STEVEN HASSAN "RE-ESTABLISHING CONTACT"
SiriusXM Radio, Dan Rather's America 2/11/20: Interview archived and available for SiriusXM radio subscribers (on demand)
Mooch and the Mrs. with Anthony and Deidre Scaramucci 1/28/20: "The Cult of Trump" (Episode #72)
Free Speech TV, Rising Up With Sonali 2/5/20: A Leading Cult Expert Explains How the President Uses Mind Control
Faraday Speaks, Caleb Cain 2/3/20: Are you in a cult?! Steven Hassan & Faradayspeaks
Rob Kall Bottom-up Show 1/14/20: Steven Hassan Exploring The Cult of Trump and His Supporters
Slate, Trumpcast, Virginia Heffernan 01/9/20: Why People Fall for Trump's Political Cult: A cult expert weighs in on Trumpism
The Dom Giordano Program on Talk Radio 1210 WPHT Philadelphia: Steven Hassan | Author of 'The Cult of Trump'
Radio with a View radio show on WMBR 88.1 at MIT 12/15/19: Interview with Marc Stern
Travis View, QAnon Anonymous 12/9/19: Episode 69: Exiting the Cult feat Steven Hassan
Rick Ungar Show 12/3/19: [Interview with Steven Hassan] Highlight
Falls Church News Press, Nicholas F. Benton 11/27/2019: Fear, Mind Control Drive Trump's Cult
Reliable Sources with Brian Stelter: Steven Hassan explains "The Cult of Trump"
The Washington State Indivisible Podcast: #139: Is MAGA a Cult? A Discussion with "The Cult of Trump" Author Steven Hassan
Sensibly Speaking Podcast with Chris Shelton 11/23/2019: #221: The Cult of Trump ft. Steve Hassan
The TN Holler Podcast: THE CULT OF TRUMP with author & cult expert Steven Hassan
the arts fuse 11/15/19: Book Review: "The Cult of Trump" — Deprogramming the GOP
Nick Benton 11/14/19: Interview
Telltale Atheist: Cult Expert Calls Trump A Cult Leader, And More, Podcast 72 [Interview with Steven Hassan]
The Thinking Atheist, Seth Andrews: The Cult of Trump: with Steven Hassan
House of Mystery Radio Show Podcast 11/4/19: The Cult of Trump – Steven Hassan
The Young Turks, The Damage Report 11/2/19: The Cult of Donald Trump
Strange Days Podcast with Fernand Amandi 10/31/19: The Cult of Trump
David Pakman Show 10/28/19: Former Cult Member on How to Deprogram Trumpists
The Truth Report with Chauncey DeVega 10/22/19: Ep. 26: Steven Hassan Explains Is It Possible to Deprogram Donald Trump's Political Cult Members?
WMNF 10/22/19: Cult Expert Explains How President Trump Uses Mind Control
Between the Lines 10/16/19: Trump's Malignant Narcissism, Paranoia, Lack of Empathy, Fit Psychological Profile of a Cult Leader
Thom Hartmann 10/15/19: How to Break Through To Trump's Cult
Wall Street Journal 12/29/14: WSJ's Jason Bellini on Brainwashing and Violent Extremism