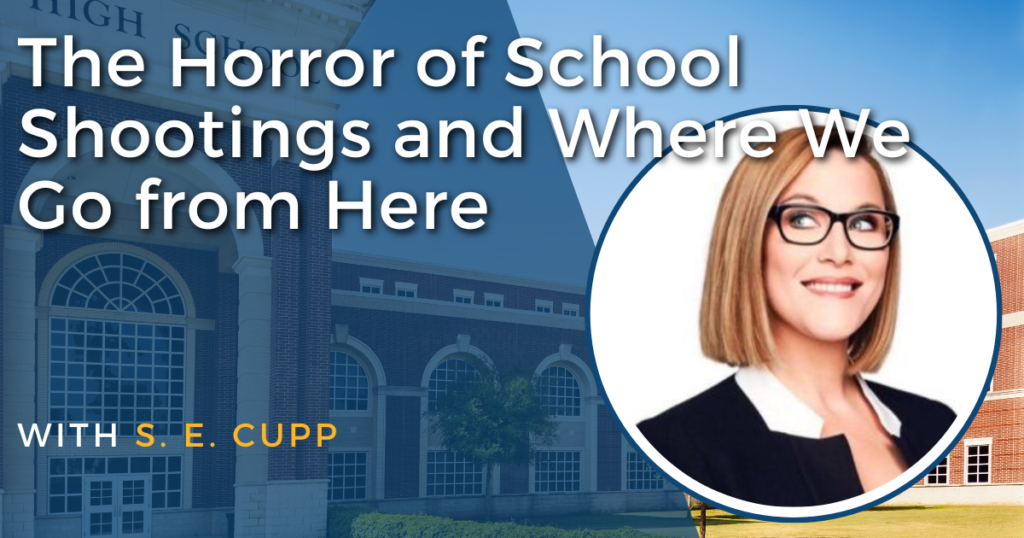 I had the opportunity to invite S.E. Cupp and discuss the terrible school shooting and mass violence at another school in Uvalde, Texas, for my podcast, The Influence Continuum. S.E. Cupp is an American political commentator, practical conservative, and writer. She is famously known for hosting a political panel show named S.E. Cupp: Unfiltered and CrossFire. She has also hosted a digital series on cnn.com called S.E. Cupp's Outside with Insiders.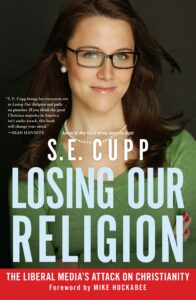 Cupp has written some great books as a political columnist and cultural critic. Her writings include Losing Our Religion: The Liberal Media's Attack on Christianity and Why You're Wrong About the Right. Recently, Cupp wrote in support of the women's right to abortion and stated that she is not anti-life, but a woman should have the right to abort her child if she wants to.
S.E. graduated from Cornell University, and she is now an advisory member of their institute of Politics and Global Affairs. She did her masters from New York University and liked to spend her free time hunting, fishing, and camping.
Potential Causes behind School Shootings
Governments can ensure proper legislation only if it knows the correct reasons for school shootings. One of the prominent reasons behind the rising number of gun shootings is the increase in hate and extremism in the country. A person full of hatred against their peer would shoot their fellow citizens without batting an eye. Such like-minded people form a cult, consisting of white supremacists and racists, which has resulted in several hate crimes.
The co-existence of military guns and rising hate does not form a balanced equation. There is no way you can ascertain the safety of the people when there is easy access to military guns in the country. This access to guns pumps extremist organizations to carry out violence easily. Moreover, many people have proper military guns that may serve no purpose while hunting deer.
Social media has acted as a facilitator in increasing radicalism among people. People can be effortlessly recruited by ISIS and white supremacist organizations online through their recruitment forms. These terror organizations have made some productive use of social media to lure young people into their ideology of a better world and instill hate among them. Steve Silberman believes that social media was built by people who had anxiety when comparing their lives with others. However, instead of the technology serving people, people are enslaved to algorithms that have worsened things.
Republicans Turning into a Cult- Weak Politics
S.E. raises her concerns about the Republican Party turning into a horrific cult. The party has lost its political spirit and is only after punishing people. Anti-LGBTQ laws and book banning has made Republicans a cruel entity rather than the saviors of America. All highlights Russia's strong influence on the Republicans. While all Americans were supposed to have Russia as their common enemy, the Republicans have started acting in the interests of Russians. These differences have weakened the party, leading to Americans standing against each other.
Solutions to the Problem
S.E. believes there should be an open conversation on gun shootings. A platform where people voice their opinions on the use of guns regardless of their affiliations. A Republican, a Democrat, or people from various ideological backgrounds should sit together and have an unbiased conversation on the matter. Because this is not an individual issue, school shootings and mass violence are a collective issue that demands a collective effort. Simply banning guns is no solution because not every gun owner goes out on the street and starts shooting. However, there is a need for proper legislation on gun use and ownership, which can't be implemented in isolation. Gun owners should become part of the whole legislation process so that law implementation becomes certain.
There is a need to change the psychology of people to combat cult mind control. The 'Us versus Them' mentality needs to change for people to have empathy. People should not be blind followers of their totalitarian leader. Instead of considering their leader a Messiah, people should have the mind to understand rights and wrongs. Mass psychological education can help reduce the hate-incited desires among people and prevent gun violence because people tend to conform.
Additionally, people must learn how to be empaths. They must understand the idea of stepping into the other person's shoes. Hate crimes and extremism are because people view the world through a biased lens. People's psychology should shift from self-centeredness to empathy.
Mental Health Struggles
We also discussed the mental health struggles due to social media. Social media algorithms can be a bit daunting. They make you yearn for validation, and if you do not get the required proof, you start to experience anxiety. The best solution to this is to seek help. Go to therapy and talk to your therapist about your feelings. Your stress for social validation can ruin your psychology; hence, therapy is a great help to calm things down. Mental health is crucial for humans to function in the right state of mind.
School shootings and mass violence are dehumanizing. Such events indicate the world needs more humanity, and I believe talking more about such issues can garner a collective feeling of empathy among people. More conversations on gun shootings in the mainstream media can help people understand the severity of this issue. Regardless of communal and political affiliation, people should come together and demand a permanent solution to end such crimes. Gun owners should play their part by following the gun laws and proper legislation. S.E. and I believe that a collective effort on an individual level, be it small or big, will help end gun violence and make the country a haven for future generations.
Further information:
S E Cupp's website https://www.secuppshow.com/
Cupp's podcast https://www.cnn.com/audio/podcasts/se-cupp-unfiltered